I thought there would be a thread on this already. :s
Anyway, after Stage 6 the top 25 in the General Classification are: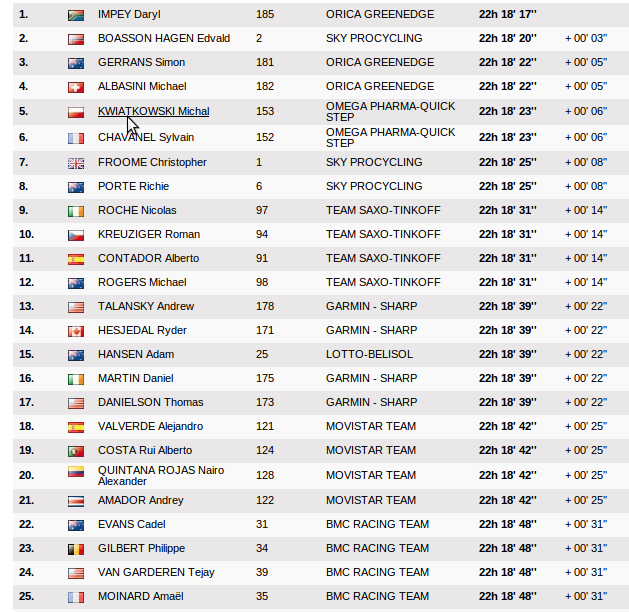 Froome? Contador? I reckon Evans is getting a bit long in the tooth, and he's already down a few seconds, but he might be peaking just at the right time after placing well in the Giro. Or maybe van Garderen will put him out to pasture.

( Actually, I'm still in shock after reading Sir Bradley Wiggins suggests he may never ride Tour de France again ).
Tomorrow's stage: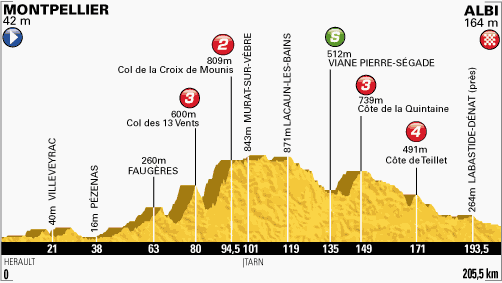 Looks good for a breakaway.