I have this Gibson Les Paul custom that I got from a friend because he wanted me to fix it… here is the damage: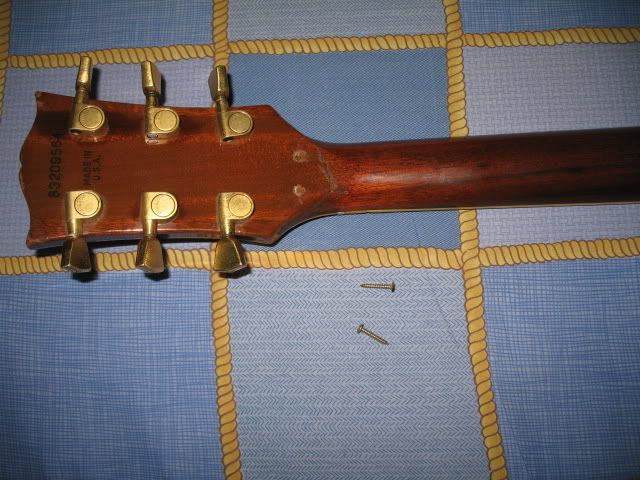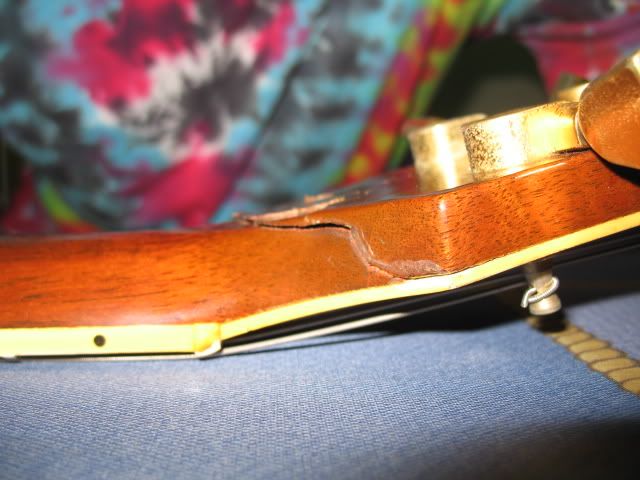 I don't have a before picture of the rest of the guitar, because they are fine… anyways some Taiwanese music store owner fixed the break the Taiwanese way… white glue and screw. Thankfully the screw backed out just fine…
I mean I am sorta Taiwanese but no matter where you're from this is not a way to treat a guitar like this… maybe cheap Asian guitars but you would think they'd be more careful with a 100K NT guitar…
Here are the actual fix: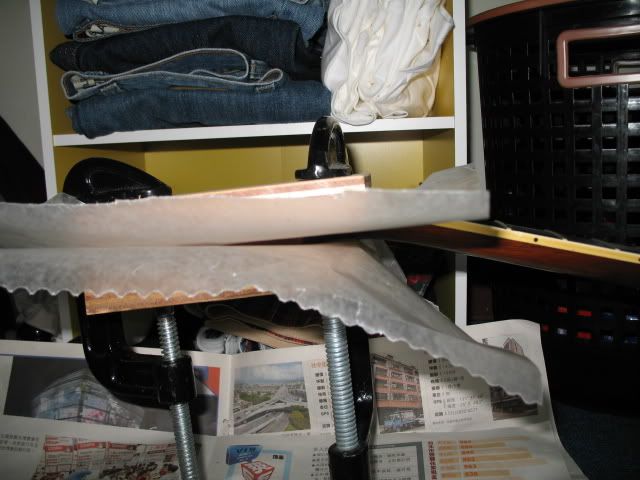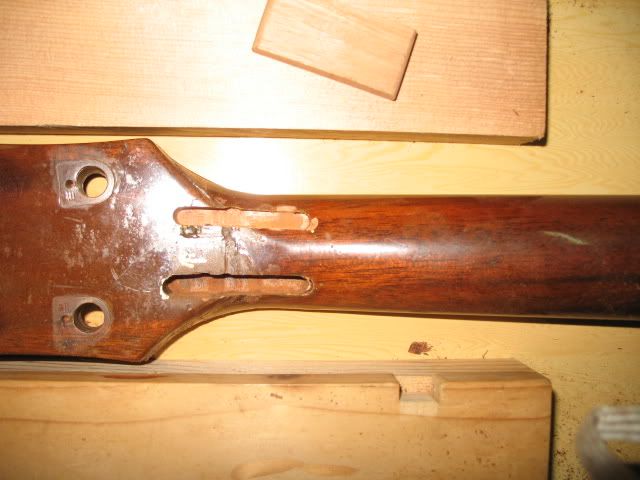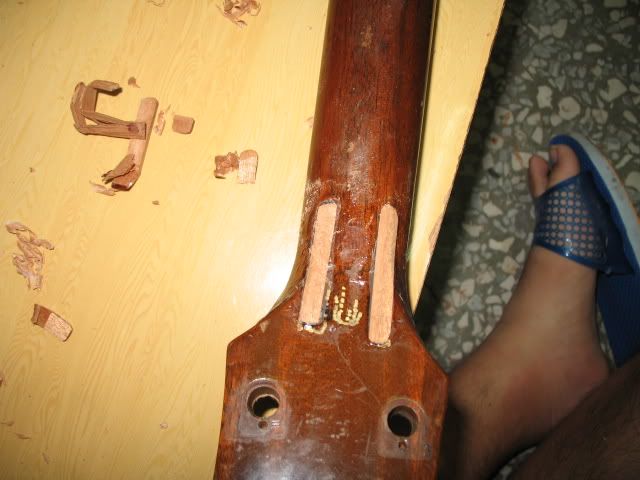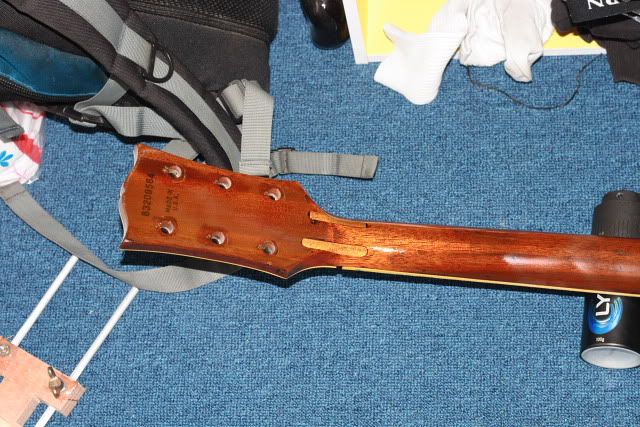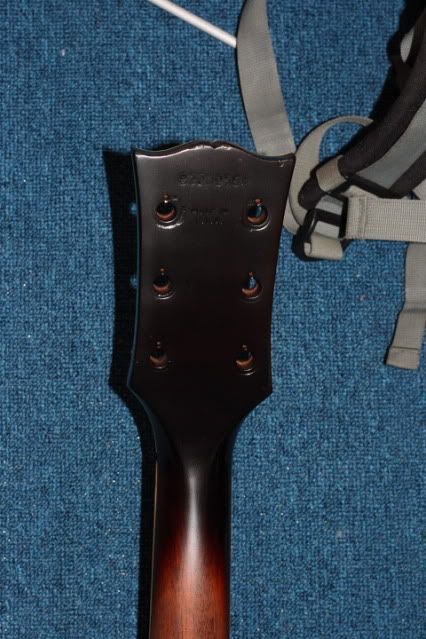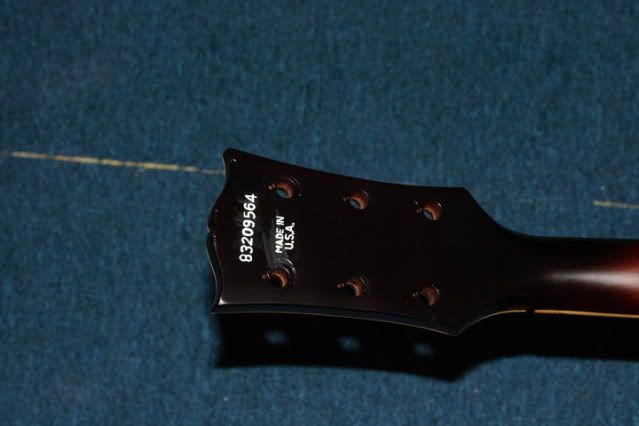 Well, the short story is, I glued the crack back together with epoxy, used a router to cut 2 slots in the back then filled it with more mahogany (that I got from a supplier in Taiwan - go figures) and then painted over it to hide it. I touched up the serial number with a paint brush and student acrylic… then clear coated over the whole thing.
Here is after: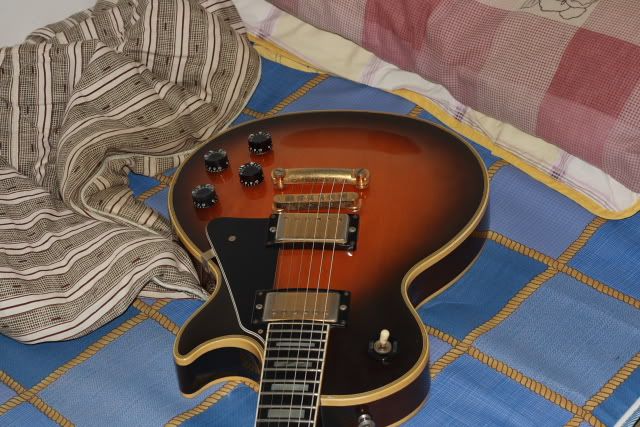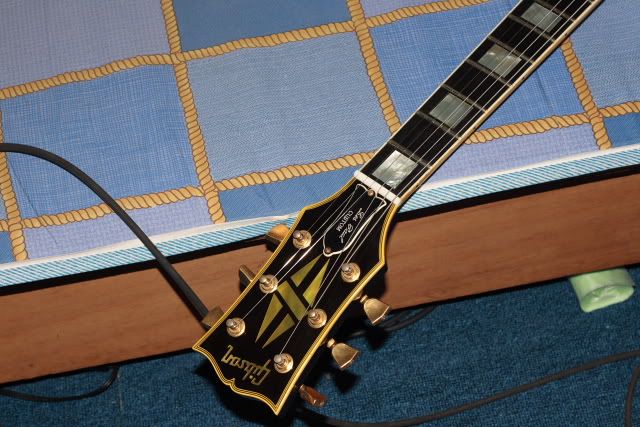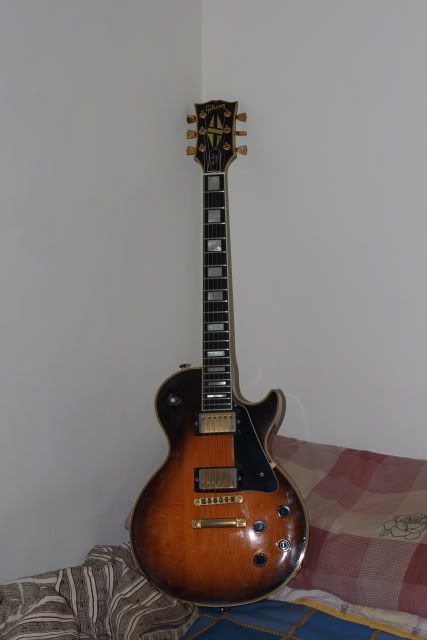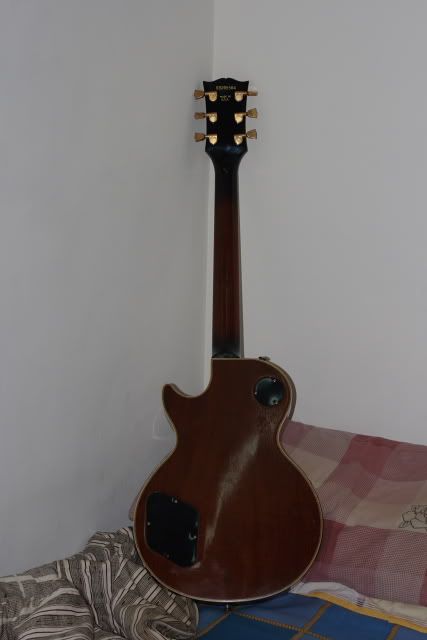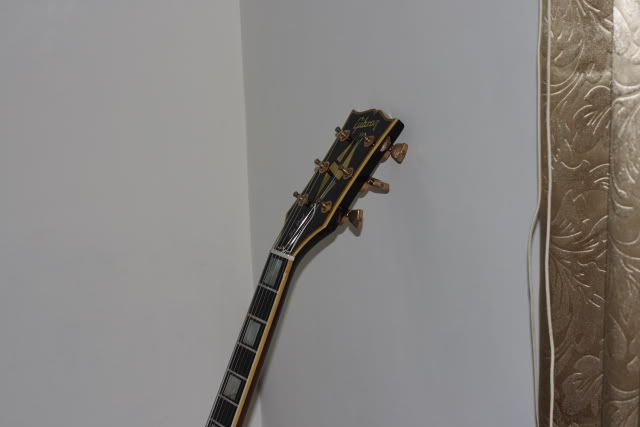 After the finishing and sanding and polish, I filed down the fret and recrowned it with a triangular file (which is cheaper than fret files, and more versatile too) since the guitar was heavily played. Then I replaced the plastic(!) nut with a bone nut.
It was a lot of work… the owner's better appreciate it.