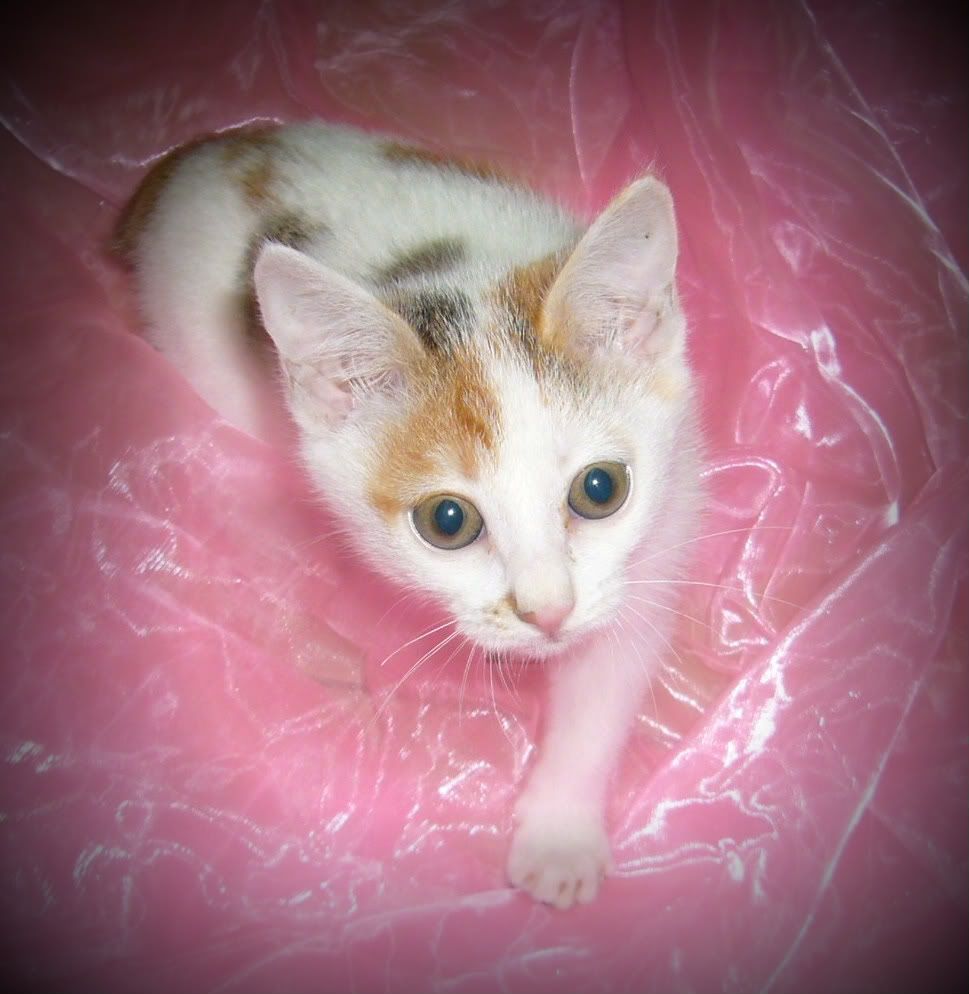 Hi there
My name is Cream Puff. I am a friendly, female feline. About 2 months old, healthy and playful. But life has not always been like this…
I was born on the filthy streets near a market where many of my friends and family have succumbed to famine and disease. Just like so many of my kind, I was scavenging for scraps to eat when I noticed a strange contraption. I was starving and the most amazing smell of fresh fish came from within so I decided to investigate. Then BOOM! Caught in a trap. A humane trap that is. Someone set a humane trap to do tnr in our neighborhood and this is where my luck sets in.
The next few days were a little nerve-wrecking. I spent about a week in a cage at the vet. There were so many animals noises and the doggies particularly frightened me a bit. But the people there were really nice and this is where I started getting to know humans. Now, I know they are my friends.
After a week at the vet, I was taken to a foster home. Boy-oh-boy! Did I strike it lucky?! I did not know life could be this good. Clean, fresh water all the time, food at regular intervals, and don't even get me started on the bedding - purrrrrrrrrrrr - clean and soft and warm and comfy - purrrrrrrrrrr.
Don't get me wrong. Life right here is pretty awesome but there are many animals here already. So, I guess I will only stay here temporary. I hope to find a great, loving, caring home just like this one to call my own.
If you could love me and care for me forever, please call my rescuer and foster mommy to make arrangements to meet me. E-mail natasha4carr@live.com or Tel: 0930590451