My doctor tells me I have some kind of virus and over the past few years I have been blessed form time to time with boils.
They are painful and quite disgusting, even more so when lanced and all the nastiness squeezed out of them.
I now have one on my finger, which is new, and I thought I would share it with you, being Christmas and all.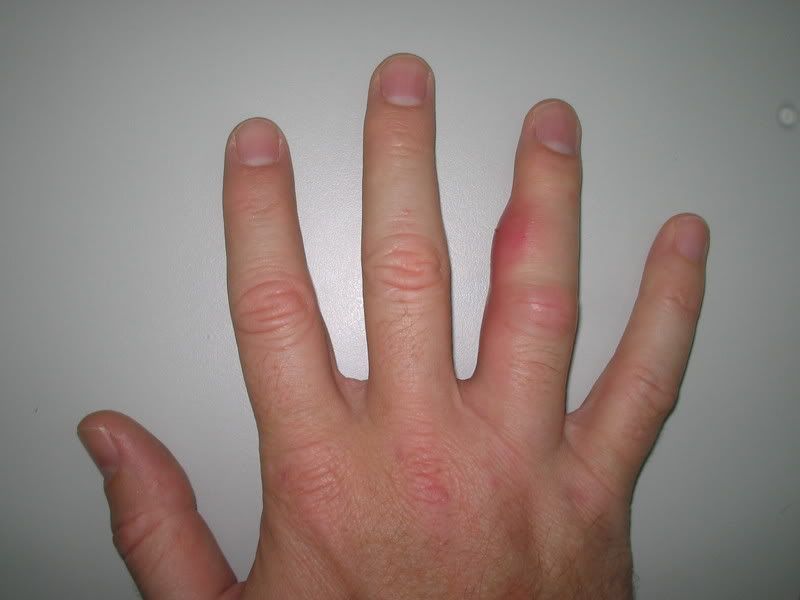 Normally, you'd see a white puss bubble in the middle but I jabbed it this morning with the hope that the shit within would find release. Alas, it did not, and now it hurts like hell. We'll see if the doctor has any better luck today!
Now, go back and enjoy your meal.
jdshares