Found this graphic in Wired. Thought it was interesting.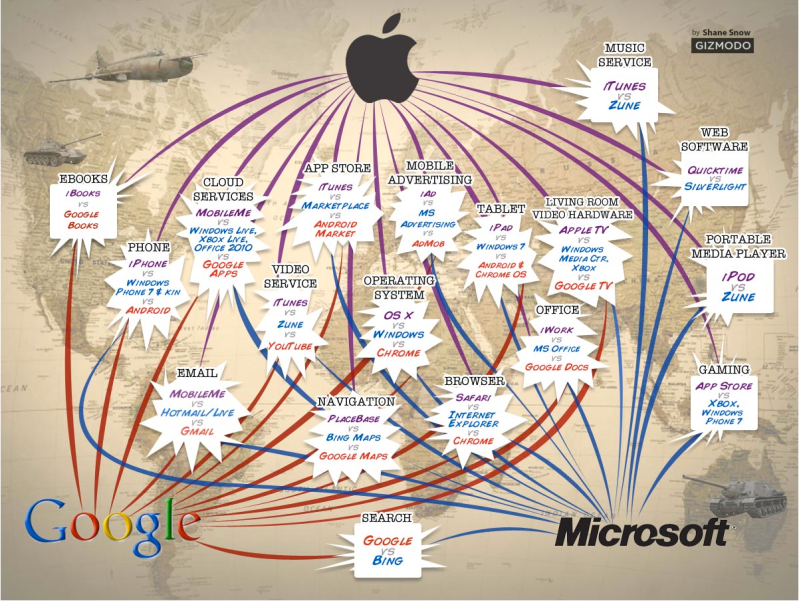 My own preferences breakdown this way. Could be more winning 3rd party apps out there. Where might I have gotten it wrong?
eBooks:
iBooks for style
Google Books for number, accessibility, search.
Phone:
iPhone
Cloud Services:
Google Apps.
Various 3rd party apps (Dropbox, for one.)
Apps Store:
iTunes (and that needs a make over).
Video service:
None of the above
Vimeo.
Email:
Google
Navigation:
Google Maps
Mobile Ads:
Whatever mobile Adblocker is.
OS:
OS X
Search:
Google
Browser:
Safari/ Firefox
Tablet:
iPad
Office:
MS Office out of habit
iWork for style, flexibility
Google Docs for sharing, easy online publication
Living Room:
None of the above
Music:
iTunes
Websoftware:
Quicktime
Portable music:
iPod
Gaming:
App Store