Recently Taffy stated that this is one of the beautiful places from his past (presumably in the UK):
. . . which got me reminiscing about beautiful places from my past. I lived for many years on the Northern California coast, where the scenery looks like this (Mendo County):
And here's a beautiful little, sheltered, secluded nude beach that I used to frequent (Humboldt County). Both of these photos look a little cool, but often the weather was warm and still, I'd ride my bike up there with a lunch, a towel to lie on, some suncreen and a book and just lie there enjoying the total peace and quiet. Often it's so quiet there one can't hear anything but the waves, the birds and the wind.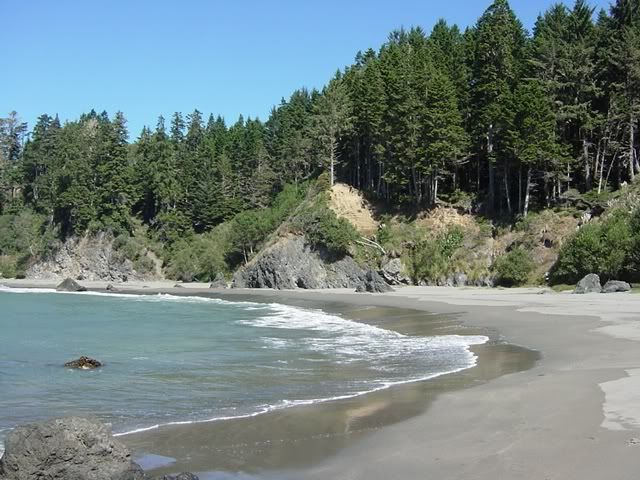 Anyone else have pictures of beautiful places from your past?