Happy Holidays everyone,
After months of work, our "Big2 Poker" 鋤大D app finally became available in iTunes a few days ago. I'd love to hear your thoughts as your feedback can help us make the game continuously better.
Here is a Link to "Big2 Poker" in iTunes:
itunes.apple.com/WebObjects/MZSt … 37436&mt=8
Here is also a quick snapshot of the game with some screenshots via a app tracking site that was just posted.
And lastly, a youtube demo video:
youtube.com/watch?v=wmHef2cOK8I
Screenshots: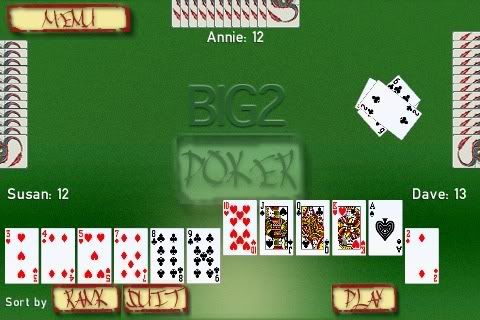 Happy Holidays everyone and thank you in advance as feedback is greatly appreciated!