Nice find! View from the bridge:
Top floor must have a nice view of the river
I think the theme here is refurbish, rather new cookie cutter high rise. It's what done in my area of Kaoshiung. I live in 50+ year old home on mixed alleyway with homes looking like that Taoyuan house and like mine (indsides modernized) in centre city. I like mine, outside looks old , inside is redone with lighting , floors and walls, roof is old and high (mostly 4.5m). Things need repairs from time to time, as some things are 50+ years old. Cooking area is closed off and redone in Japanese way, and bathrooms are modern but small. 1st floor is for car/motorbikes/bikes/washing machines (others on the street live on the 1st floor, and park on the street or not have a car).
Chiayi, villa built in the 1920s in Chiayi Minxiong it was only lived in for four years as it was…Inconvenient. The wife and kids wouldn't live in it cos they wanted to live in the city, the husband stuck it out on his own for four years before giving up

.
There used to be a little placard talking about the history in front.
Love this place, but I'm a sucker for abandoned buildings. I was just here, in fact, checking on my geocache inside.
Here's my video if you're wondering what a geocache is.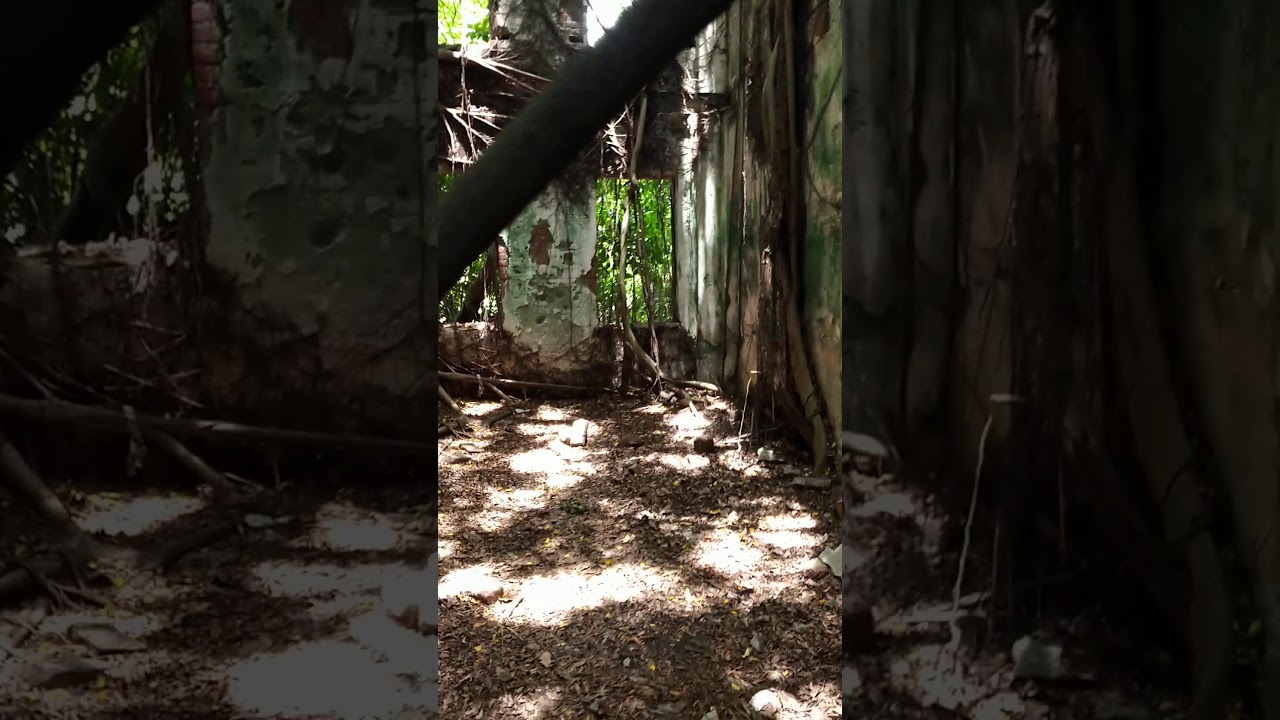 I think we were there the same day.

these 100 yr old western style buildings are cool, quite rare to see. i like typical tile aesthetic gong yus too. some of them are nicely designed with cool balconies. they would be ideal for refurbishment. the lack of elevators is a serious problem though. walking up and down stairs in this heat ain't worth it. i'm also not a fan of the squatter homes on the roofs of most gong yus.
its supposed to be a public place but its claimed by whoever, you lose your roof and thats that.
Douliu (Central-South Yunlin), central restored area. Old homes restored in nice shopping street, last moderzied cafe inside old building
Douliu, one of my favourite places in Taiwan ! The real old Taiwan , alive and well.
Very much alive and well. Not at all as wealthy as Taipei of even Kaoshiung, but the two younger residents(mid 20's) who I know and went to college in Taipei&KHH are back near their hometowns are very happy there one working this coffee shop. But they done good job keeping the city business going (I saw almost no vacant shops) and no or little drop in business as they mostly do regional business.
You're lucky. It hasn't been designated a historic building yet. Built in 1926 by the Chen family of Xizhi, the baroque style house used materials shipped in from China and was built by Fukien artisans. It's now lying in ruins.
A late Taisho era building. Great stuff!
Guy
That depends how much you enjoy spending time wih brajnless entitled government folk. If your goal is the same size, "renovating" is soooo much easier. Speaking from the perspective of the building not being connected to other buildings**
Great link and fabulous photos, it's just soooo? don't know? I just lurve it.
It would be nice without all the 'neon'.
I am ok with the signs as they are all of uniform standards (which most all of Taiwan is not), but I can understand your point. I also know, it's street of commerce so the shops need stay open to keep them becoming like the Taipei house (ie falling apart), I think they (city) have done a good job with heritage and business coming together with almost all shop houses full (not even in rich, busy Taipei can keep retail/service shops full). I wish there do more this here in Kaoshiung, which has lots of old homes but they are replaced with high floor flats (lots of which re empty?). Maybe even the house of this topic in Taipei will replaced with a highrise, which is sad.
Nice, wonder how old? If it's stood up this long, with minimal damage, it's at least a little resistant to earthquakes. Google (in chinese) Taiwan (your city) historic buildings goverment office. A local representative will be happy to share info with you on restoration requirements, if any. Taiwan seems pretty lax about that, in fact, tier-2 buildings on national historic list get torn down by their owners all the time, who sadly fine more value in redeveloping the land.