I saw a headline that Chinese people arent considerd ROC citizens anymore, or something
OK I saw that too

not considered ROC nationals.
Looks like their walking it back now. Major blunder by Foreign Minister Wu.
Is it? He's basically saying that the media in Taiwan didn't get the details right. Well duh! That's how the media here rolls, as all of us living here know.
And: by throwing this "nuclear umbrella" business out into the open: how does this undermine Taiwan's interests? It'll make Beijing wonder: Wait what's the situation? Will there be extremely serious consequences if we try to annex the island? This kind of ambiguity may be helpful, not harmful, to Taiwan's ongoing attempts to resist such annexation.
Guy
That would just be common sense.
Taiwan is already an independent sovereign national. It does not need to declare independence.
Tell that to ideologues like our former president, an ROC constitutional literalist who continues, despite its political unpopularity, to espouse this view.

Guy
That's why I call him a "literaralist." It was interesting to see him shedding tears as he professed his love for Taiwan during election campaigns though.
Guy
Taiwan needs a new constitution removing China Mongolia etc from any claim by the ROC.
It should only show area's that the ROC has control of.
I agree with you on Mongolia. The ROC revoked its recognition of Mongolian independence after the Soviet Union broke its promise to not help the Communists take over China. Now that Mongolia isn't Communist anymore, the ROC should recognize its independence.
How long had this thread been going? I'm still stocking up on rice. Have they started yet ? I can't hear any loud bangs.
I like to see how china is going to get millions of troop to taiwan.
Ive heard nothing but loud bangs all weekend, but I think is because I made the mistake of traveling to a place where honoring the Dao gods at all hours (including 2 am, 3:46 am, and 5:30am) is something they do this time of year. At least I dont think it's China?
Yah can't stand fire cracker sounds but I do love the drums they have at temples here.

China has to take Kinmen first. They tried and failed.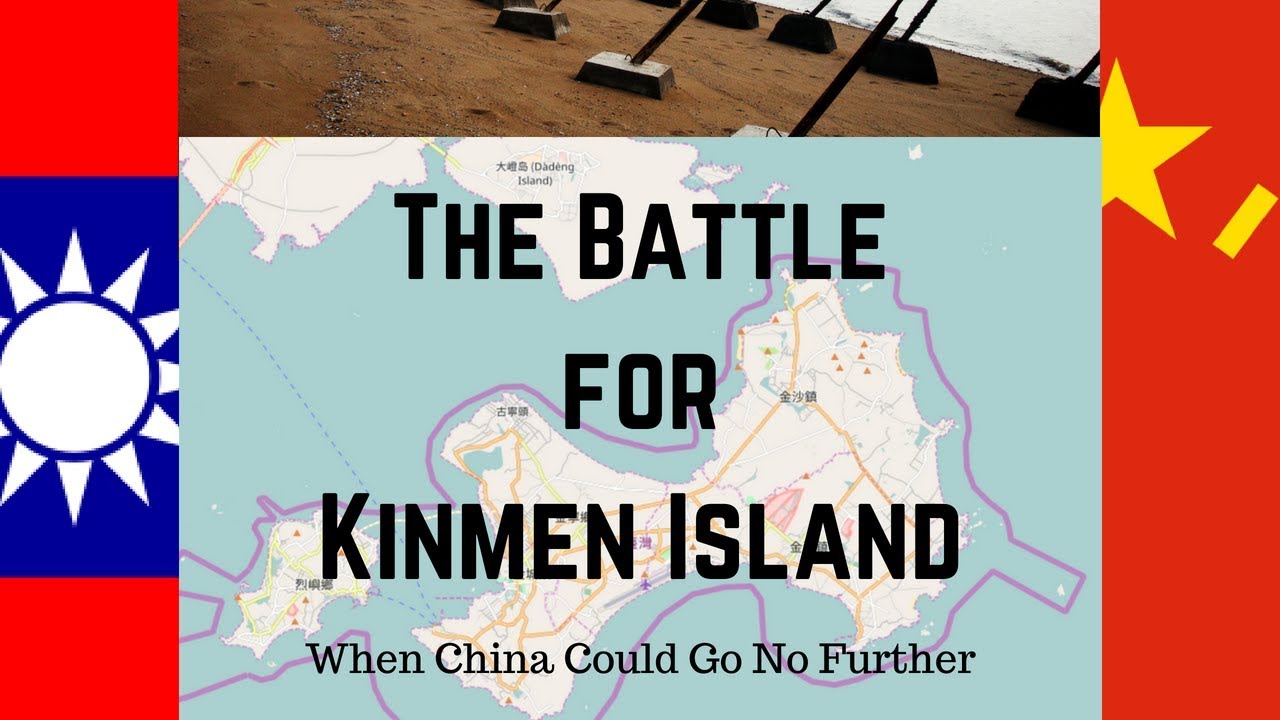 Otherwise Taiwan can essentially deny the PLAN from even launching boats towards Taiwan in the first place. There's a reason why for a long time that island is considered a front.
China isn't invading Taiwan in a year. If they took down Kinmen TODAY, then they can probably invade in a year.
There is no logical reason to go for Kinmen first. Kinmen is surrounded by China on three sides. There is nothing strategic about taking over the island other than "haha we took over Quemoy!" (Or instilling fear…). There used to be an annual swim from Xiamen to Kinmen (or maybe the other way around?). Rumor has it, basketballs used to be banned because so many people were strapping them together to float over. That's how close Kinmen is (physically) to China. Now compare that to the distance to Taiwan. An hour (give or take) by plane.
i could see a scenario where occupying Kinmen gives the PRC a ladder to climb down from the tree…
this maneuver will show the hardline home base they are doing "something" , without escalating to full on war. there will be sanctions, but life will go on.
Similar to what Putin did in Crimea.
The Ukraine war changed things, i hope the world learned that aggression fro totalitarian regimes needs to be mopped at the bud.