Accoring to Wiki these numbers are wrong. They should be ~50% of adults as of 3 months ago and ~87% of everyone as of last week, respectively.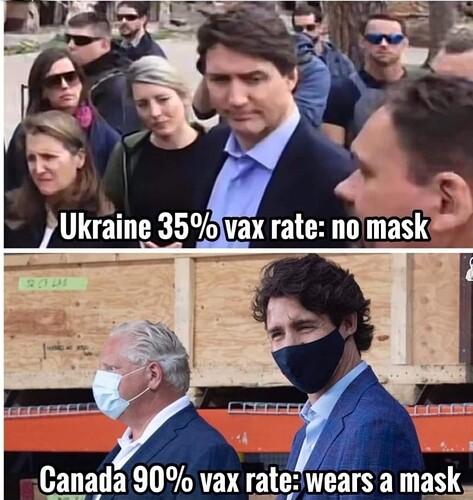 The point still stands though.

Just tested positive. Thankful for the vasectomy my partner told me he had or it would have been much worse!
Okay, I think we all get that one by now (whether we agree or disagree), no need to make a fresh (re)post every time a different person is caught doing it.
It's the meme that just keeps on giving, though, isn't it? A bottomless pit of hypocrisy and lack of critical-thinking skills.