Is anyone worried CECC will use the imported BA.4 and BA.5 cases as an excuse to keep tight border controls?
Not an unreasonable concern, IMO. I think they're already laying the groundwork for keeping things going to "protect" against new variants, no?
Perhaps the word Control has gone to their heads.
I don't want to know whats going on behind the curtains. There must be a lot of pressure from the travel industry on Taiwans Goverment. Good.
I'm seeing more and more restaurants closing. Only the big chain restaurants will be left at this rate.
Chen will probably learn it the hard way. Once his favourite restaurants have to close, he will give the command to open the border the next day.
Most of the restaurants we typically see probably don't rely too much on the tourist trade: they need local business to survive, not tourists. And official policy hasn't affected restaurant dining since last summer, I think? Those are being hurt by people hesitant to eat or go out.
I've read that a long term shift towards more working from home is hurting restaurants in other countries. I wonder if something similar will happen here.
Because the government and media have made them paranoid.
I'm actively avoiding Omicron now but not because I fear it other than it sucks to get sick and having to quarantine if I contract it. For me it's more of a game to see what works and what doesn't as training for future pandemics. If I can get all the way thru the Covid pandemic unscathed then I figure I've got a game plan I can follow when the shit really hits the fan, which it surely will in our lifetimes. A key component of my game plan is not relying on the rational behavior of others for survival in a crisis situation. I'm just going to skip that whole part and do my own thing without having to care what anyone else does. That's why I hauled out of Taiwan in early May when the getting was good and am so far out in the Japanese countryside now I'm lucky if I encounter one or two other people a day. I'll hide out here until early September when I figure the worst will be over in Taiwan, at which point I'll head back. If I catch Covid then then I'll have to come up with a better escape plan for the future.
For weeks now, every press conference has had charts emphasizing what a low percentage of people are being seriously affected by the virus. They've been trying to ease fears for the past couple of months, not stoke them.
I can't speak to what the media have been up to, but from what I've seen of TV media here, likely nothing good.
I don't think avoiding busy restaurants at this stage is the least bit paranoid. The virus is everywhere and people understandably don't want to get sick, even if it's likely to be mild. Avoiding going out, avoiding even empty restaurants, yeah, that's excessive - but unfortunately I believe many restaurants need to be crowded at peak times to actually make money.
Then again, I always avoid busy restaurants anyway, so for me it's not a significant behaviour change. But if everyone adopts my habits, the business models of plenty of restaurants may become unsustainable.
I'm still curious how this works; one tweet from today's press conference provides, um, a bit of an answer, but not much of one.
Two and half years of making people paranoid will take a while to turn around. Avoiding busy restaurants is paranoid, unless one has no concept of risk assessment.
People are afraid of contracting Covid, but only because their fear of the effects of contracting it are wildly at odds with what they actually will experience. We're still getting this fear-mongering on here with long Covid.
Restaurateurs going bankrupt is really sad.
Yeah, they may well be doing that now, but it'll take a while to overcome two years of making people paranoid by closing stuff down, border restrictions, pointless spraying, temperature checks, neverending fiddly rule changes, constant government and media reporting of the minutiae of every case, and of course the daily press conferences themselves.
I've only been to restaurants a handful of times this year myself (mostly when outside Taipei and before the current outbreak), but I don't get the impression that many people are avoiding them at the moment, judging by how packed they always seem to be when I pass by. (I also avoid busy restaurants myself, like you.)
Just having the daily presser makes people fearful. They should cancel it unless they have something new for us to do. The only thing new is the constant changing of rules which no one can possibly keep up with.
In the beginning, I remember the 8 guava fruits to signify 8 cases. Then one day we had zero and they could claim victory. That's what the original goal of the presser was about and it has lost its meaning.
Unfortunately, restaurateurs' lobbyists were not as strong as the hotels' lobbyists, who forced the hotel quarantine even upon people with their own apartments. So, it's a sheetfest, but hotels' sheet smells better in the eyes of CECC.
My favorite places used to have an hour wait on Saturday morning. Now, I can walk right in. I'm actively trying to spend more dollars at restaurants and clubs to keep them around. Just talk to the business owner and they'll tell you how close they are to closing.
Oh, I'd forgotten about that! They'd have a hard time getting enough guava fruits to do that now.
You have a lot more patience than me, it seems. No chance I'd wait an hour to get in a restaurant…
Oh, I'm not saying they're doing well at easing fears! But that is the direction they're attempting to go.
I've got mixed feelings about the press conferences. In general I think communicating information about this is great! But, like you say, its very existence does carry a subtext of "This is a crisis", even if the text itself is "Relax, this isn't a crisis."
Like an alarm siren shouting out DON'T PANIC!!! STOP PANICKING!!!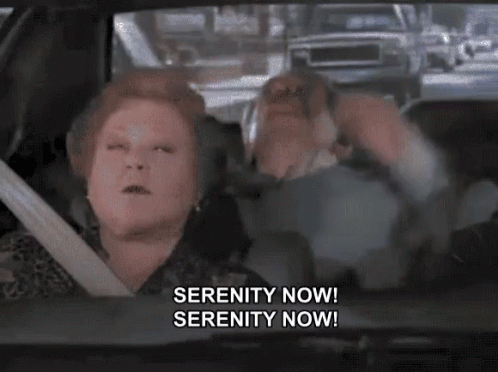 Mmm. guavas. or maybe mangoes, then I'll show up for the pressers.