Apparently trying to get international students from China back?
Guy
Yes, China and India (Covishield) were mentioned. Both countries are also high on the list of Dual Citizens too - there have been Repatriation flights from India to Darwin almost weekly for months now.
Taiwan will never follow this idea. The borders will be closed forever and one day longer.
New Zealand has approved of Medigen for noncitizens to enter the country (with proof of two doses and at least 14 days having passed following the second dose):
Guy
Of interest to people planning to travel in Canada: proof of vaccination will be needed if you wish to board an airplane, take a train, or—less likely for forumosans—get on a cruise ship.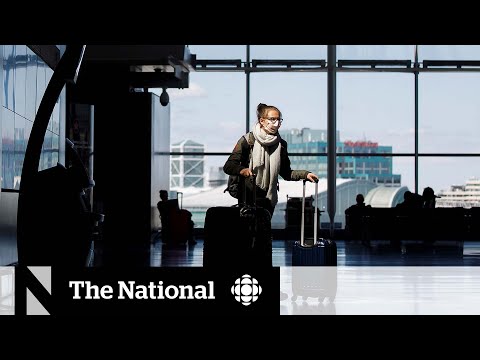 Guy
Putting all my money on the hope that this will start unclenching other countries' anuses (Japan, Taiwan… got my eyes on you guys).
So this now will include the US, Canada, and Australia (perhaps others) that will permit double vaxed folks (specific approved vaccines only) to enter without quarantine.
I'm sure authorities in other countries will watch to see what happens. But since contact tracing is effectively out the window in at least two of those countries, I wonder how one could determine the impact / results of this gambit?
Guy
Taiwan should follow the example from these countries and make the same decision.
Not too fast please, its only those that enter the State of NSW from Overseas. Land in Brisbane or Perth for example and the PPE clad Gendarmes will lead you away to the Quarantine Cells for a 14 day diet of Quarantine food.
It's nuts that immigration regulations are not a federal matter.
How about Melbourne then?

Guy
Oh, Immigration is a Federal Matter and the same rules apply in all points of entry, but after you clear Immigration and Customs it's the State that deals with Health related matters. Yes its an unhealthy mess!!
Its a bit like coming out of Taoyuan Airport and getting to that Zig Zag part before you enter the General population, only to be stopped by a PPE wearing Gendarme.
So will I be accosted if I land in Melbourne?
Guy
Most definately, though I suspect the Sate of Victoria will be the next to fall into line. Queensland (Brisbane) and West Australia (Perth), still dream of Zero cases and will be the last.
Traveler's, irrespective of Nationality, who arrive in Sydney or Melbourne from the South Island of New Zealand, having spent at least the past 14 days there, will be allowed to enter without the need for Quarantine from Wednesday (20 October). That doesn't mean that Tourists from the USA etc can go in that way as their Passport will stop them from being allowed to board the aircraft unless they have a Resident Visa.
The Narrator: "They didn't."
Diplomatic pressure to ease travel restrictions to Taiwan.
The Fully Vaccinated number in Taiwan needs to climb to about 70% plus for that to happen.
Well so far only about 20%, but it seems the increase in percentage is moving faster so I hope we get to 70% soon.
It's expected to be in Q1 2022.
But with all this BNT arriving, who knows, maybe we can get this done sooner.
Guy
An acquaintance had a family emergency and had to prepare to travel. Flights out? Full. PCR, hard to book. And expensive. Almost a week from The Call to Departure.

I was doing some math. Aside from the fact that, even in the worst emergency, the fastest I can get home is in a week - considering preparation, PCR, getting a flight out and connections, etc- the cost gives one goosebumps.
I really hope we can at least go back to home quarantine. Say 100k for flight tickets and then pay 3000 to 10000 NTD so food won't suck awfully- and that is IF there is room. A logistical nightmare.