This little guy almost got hit by a car, so our security guard at our complex (in the mountain) tied him to a pole next to their little guard house. He can't take him to his home, but thought someone may be interested. So someone got a bowl and started feeding him, another bought a little jersey for him at night.
But now some people on the first floor have complained…and the guard is scared that he may be fired for doing this. He untied the doggy, but of course he now doesn't want to go back into the mountain.
If anyone knows someone that wants a dog, or wants to foster it for a while…please let me know. He is very gentle and cuddly.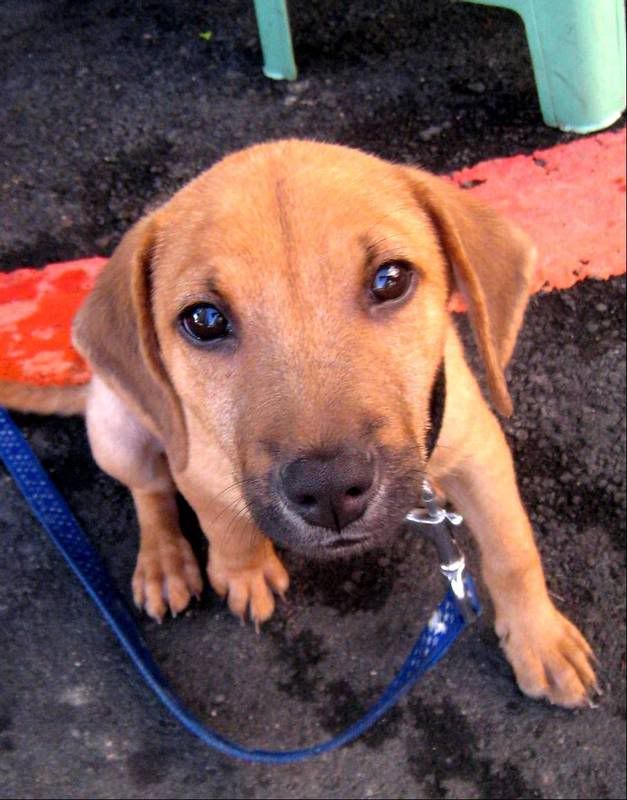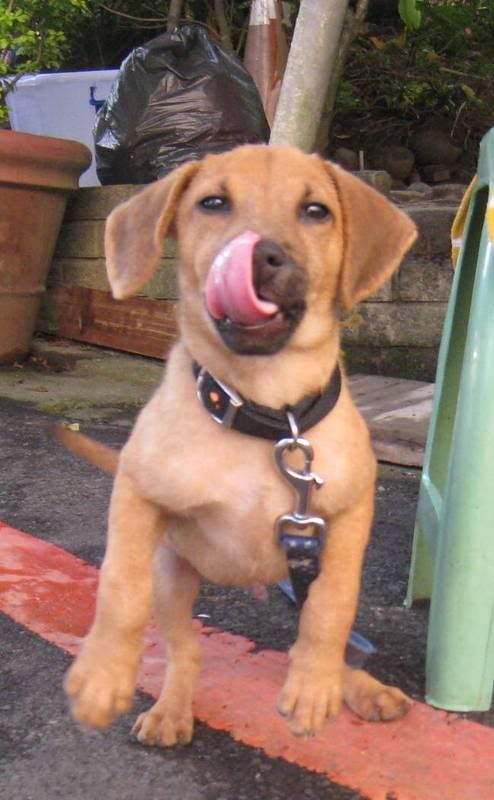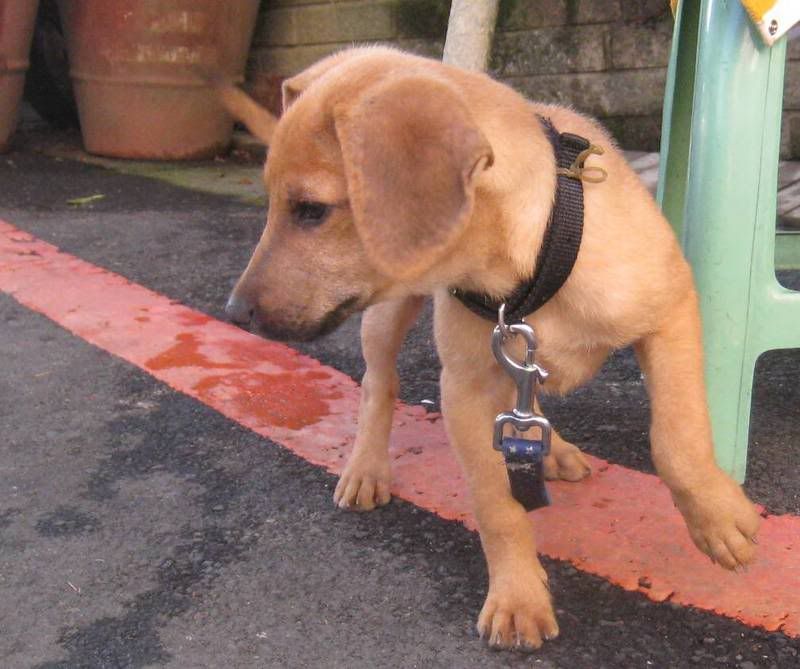 Thank you:)