This is Ke-Le: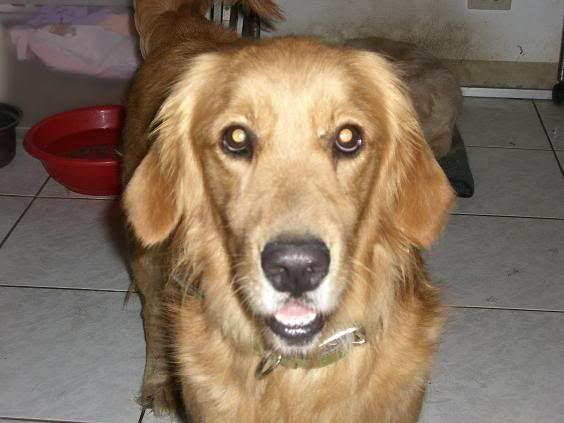 We just got her last night. She's been in 4 different homes since being picked up off the street a year or so ago, and is now staying with us. We want to make it work for her here, because changing homes all the time can't be good for her health. She seems to love the environment, and though she hasn't been with us even a day, all the dogs seem quite fond of her.
Our semi-paralyzed dog Jiro even let her sleep on him: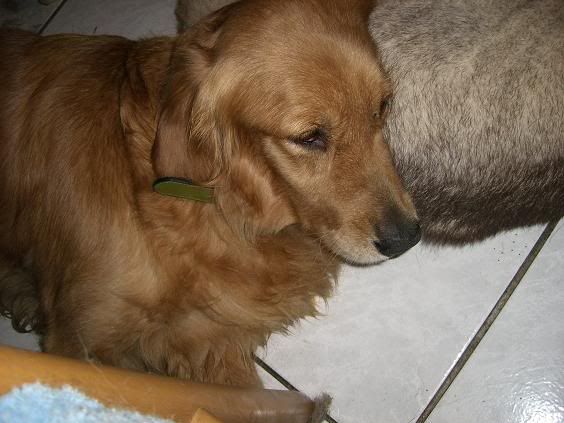 Ke-Le has epilepsy. Not as severe as it was a year back, apparently, but we are told we can expect a seizure once a month at least. She's given medication twice a day (syrup for the epilepsy and a whole range of pills, apparently for brain re-construction) and otherwise causes no inconvenience to us at all.
In fact, the people we got her from (which was a group of people spookily referred to as "The Association"

) told us that she is completely retarded, but we're yet to see any signs of this. She's slow, that's for sure, but understands who her new 'masters' (or slaves really :s ) are, and actually has understood our toileting system from the get go; both of which are things we were told she wasn't capable of.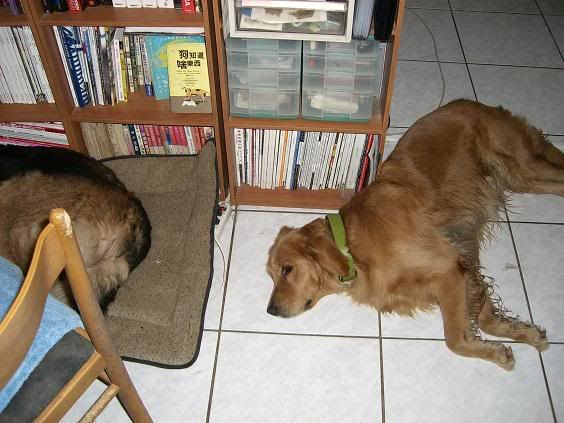 One thing I want to know though: does anyone have any experience with epileptic dogs? Any idea what we should expect? (Or at least what I should expect, I know my wife's seen it all already…) I had no idea epilepsy was something a dog could have… is there any medication out there anyone has heard of that can improve her health without making her so slow? Any advice or comments at all would be greatly appreciated!