Mine with an icon pack. It did shrink a little while back.
I guess mine must be cold because it's shrinking.
This has been driving me to the brink of madness for a week. Please, someone tell me when I can expect the icon to return to normal.
It's been reported to Google as a bug. It's just a question of when they fix it.
Mine currently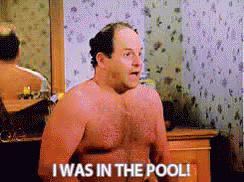 Finally had to delete it. Will see what the replacement does.
It started taking longer and longer to open then each time I did it would remove my sticky notes. I have a sticky note app on my phone.
Then a while ago started momentarily crashing my screen and prompting to report it and wouldn't open Formosa anymore.
I'll miss it. Was fun while it lasted.
So long shrinking icon.

ETA… New icon is back to normal size
Funny, I'm always in Chrome anyway so I never need it.
Yeah I deleted the icon from home screen on my phone now I can't find it so de hell
Added it back and it's still tiny tiny tiny
Is Forumosa truly an app?
It's not in the App Store but it shows up as an app on my phone.
It's just a browser-generated link to the website.
I held down on mine first and in settings…cleared everything first.
Maybe that would make a difference??
Awww now I gotta find a new source of amusement.
Maybe we can rig something up.