This is one of the first afterburner bikes…
Who else has some good pics?
I should flame this…But I don't have a lighter.

:bravo: That's hilarious, thanks for that!
Even I've never gone that far to stage a pic. More of a photoshopper myself.
This one's a bit unusual:

As is this paint job:
67.19.177.10/newphotos/weird/weird462.jpg
Sometimes the cops are the problem:

Sometimes it's the fire dept.

Sometimes it's someone test driving a dealer's car. This one crashed into other cars in the same dealer's lot:

But it's always the driver:

Except when there is no driver:

Or when it's a boater:

Bad way to work on a car:

What happens when you ignore the "construction begins Monday, don't park here" sign.

Some things are hard to flip. This is one:

Here's another:

Kinda speaks for itself:

this one's kinda, well, hard to figure:

I mean, you probably couldn't accomplish that if you tried.
Nor this:

Another head-scratcher:

Be sure you park in a good neighborhood or your tires might get stolen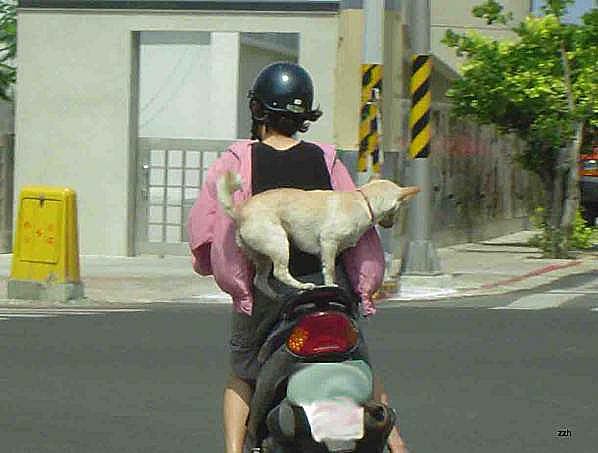 A good time to drive carefully is when you
Now those were awesome!! Thanks for the pics. They just made my night. Keep em comin.
Keep em comin'? I've got lots more…
for some reason, this is amusing:
I
Bizarre WRX-powered quad


A classic

but officer I thought they were real!.. otherwise I'd never have been driving that speed…

oh… and another one with a more local flavour… idiot cops…
[quote="plasmatron"]oh… and another one with a more local flavour… idiot cops…
[/quote]
Sorry to spoil the irony of your picture, but isn't this car being towed because it has broken down. My understanding is that the red tow trucks are private companies under contract for illegally parked cars and the yellow ones just private towing companies for crashed or otherwise disabled vehicles.
How Spanish police pull motorcyclists over:
---
You're right, that link didn't work direct or pasted. But it does work if you ctrl click from the link in a Word doc (tested thrice). Go figure. OK, I think it's because the URL was too long and got abbreviated.
Here's a new attempt. Running it in WMP and then checking properties, I get a more complete URL address:
O mi two fou '阿密駝佛'

Behave yourselves, sir…
Japanese again… :raspberry: