Okay, I really have to show you guys this good news:
I was to join a dinner with my friends last weekend for our annual meeting. My friend,the well travelled Austrialian man mentioned this exotic restaurant to us, which he gave an impressing spot during his adventure in Taiwan. So we decided to give it a try. After finishing ordering, we got a full table of authentic Indian smell and taste…Yummmmm…
I lost words for this heavenly treasure, so I thought I'd give you this, which is a good article to say it all, including all information you gourmets will need.
After dinner, we had a nice chat with the chef, who is also the boss, named Deepak, and definitely a cool guy. We were the last customers in his restaurant and kept him for conversations from running his night market business starting at the midnight. We girls said we'd love to wash dishes for any benefits he might lose when we kept him to stay, but strangely, he hospitably refused. Then I thought of a good chance to return the favor…This is why I'm here.
But seriously, anyone really into the authentic Indian food should give the boss a shout when you pass by the nice one. I think the boss has made many foreigner acquaintances with him.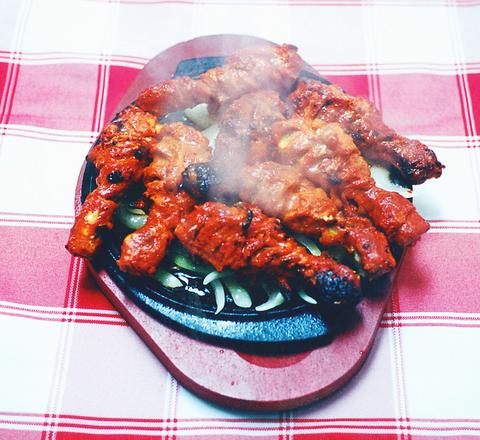 [b]Himalaya's curried meats are delicious and reasonably priced.
Photo Courtesy of Himalaya
[/b]