Yes. The continued issue of enforcement.
Or more precisely: the compliance / enforcement dyad.
If people follow the rules on their own, you don't need to put cops at every corner or install those ridiculous poles to enforce those rules.
I think it is fair to say Taoyuan is not quite there yet.
Guy
Dang, that was pretty bad…even a bat could see that pedestrian coming a mile away…looks like she got hit and pushed to the side so hopefully didn't get run over while the vehicle was coming to a stop…
A wiiide left-turn, executed to the fatal blind-spot perfection unfortunately.
Don't worry, they remembered to turn on their police lights.
I know, posting Taiwan News articles might be considered cheating, but:
In order of ranking, the full list was as follows:

Driving at low speed "like a tortoise" in high gear
Putting the car in reverse when going forward
Eating stinky tofu inside the car
Leaving the headlights on after parking
Forgetting to lock the car door
Not yielding to pedestrians didn't even make it on that list. Eating stinky tofu in the car is much worse!!

I guess wheelchairs are already in a hopeless spot in Taiwan given the number of uneven sidewalks where each shop has decided on their own system. What a nightmare.
So with the changes to online reporting for illegal parking how do people feel things have been since? Has the illegal parking stayed the same or gotten worse?
On bigger roads/main roads seems about the same to me, but on some of the smaller roads it seems to be a lot worse in my experience, at least near the area where I live.
They never heard of 'defensive' driving only 'offensive' driving, being the king of the road.
It looks exactly the same to me—I saw no enforcement in my corner of Taipei before this change and I see no enforcement now.
Guy
Way worse, particularly parking on those stupid green painted sidewalks. Luckily a lot of the idiots think all online reporting of illegal parking was stopped, just cleared a big backlog of double parkers and parking at junctions, fly my pretties fly!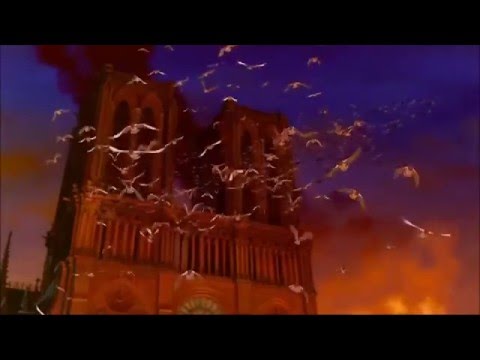 Speaking of parking…today I was at a large park…and got to see a spoiled woman complain about parking. There is a very large parking lot but is about 100 meters away from the entrance to walking area and the temple/covered rest area where there is a small parking lot. The park management has been trying to get people to quit parking on the RED line areas in the small parking lot as gets quite crowded and for emergency reasons cannot squeeze an ambulance to the main entrance.
Normally they will make a broadcast with car license plate numbers which must move…then later the cops show up. Today the broadcast started with some DING, DING, DING…but then no announcement. The two park staff showed up and then the cops arrived. Well, then people started walking to their cars to drive to the main parking lot.
But one woman was not happy. She kept harassing the park staff. She kept saying the announcement did not actually broadcast any license plates…"so their car parked there was not their fault." She asked who reported the situation to ask the park staff to arrive. She then started complaining that with so many people and cars there what could she do? The park staff answered she could park in the main parking lot. Her reply "that is too far away."
And she was at the park as she was hosting a "Book Reading Society" meeting. So actually she was the cause for more people being in the small parking lot. I know she was hosting the meeting as she had set up a her poster and was wearing her Book Reading Society t-shirt.
Any place more than a 20m away seems pretty far away for some people here for some reason…if you can't park directly in front of or next to where you are going (pedestrians be damned) than it is too far.
Been with people who will spend 20 minutes driving around trying to find a closer parking spot or save to save 5NT on the parking fee rather than park at a decent spot and walk 5-10 minutes.
To be honest, that's not that different from drivers in shopping mall parking lots in North America.
(Dumb in both situations.)
New pedestrian unfriendly feature added to Taichung Train station area, blocks wheelchair users from getting onto the sidewalk.
Shared on Facebook by a pedestrian who uses a electric wheelchair/mobility scooter. I don't recall this being there last year when I was there so it seems somewhat new if I'm remembering things correctly.
Also whilst out for a walk just took a photo of one of the better blocks in the area I was at after getting lunch with a friend(can consistently walk on the sidewalk instead of weaving in and out). How much nicer would this be if sidewalks weren't parking lots. Barely enough room for two people to squeeze past each other. Of course at the end of the block there is no ramp on the corner so good luck to you wheelchair users, but don't worry, scooters can still ride up and park on the sidewalk on the corner and make it harder for everyone.
We all know that scooter drivers can be utter sh&t heads.
What drives me nuts though is how "planners" place those obtrusive bars to stop scooters from riding up—making it miserable for everyone else, including folks in wheelchairs. Even when scooter drivers are not causing trouble, the "planners" have ensured trouble remains.
Guy
This is a great photo. Post it to anyone asking "what is Taiwan like"?
I noticed another lousy design in the new Taichung station photo above.
Look where the bus is located. It's tucked into a nook behind the concrete sidewalk. This means that when the bus pulls up, it'll have to made a sharp unpleasant turn, leading to a rough riding experience.
This could easily have been redone to provide a smooth approach. But they decided to prioritize car traffic right there, giving them multiple lanes to drive through.
The more I look at this, the more I think: what a sh&t design job. No doubt the concrete company and construction friends were nicely paid though.
Guy