My cat escaped her confines and had an unmentionably good time with the neighbor's ginger cat. (I saw it happen.

)
She's due to have kittens in about a week or two. Anyone interested in adopting, please PM or email me.

Also, if you could kindly pass the word on to anyone you meet, that'd be really appreciated.
I'm located in Longtan, Taoyuan County.
Here are some photos of Pudding (the soon to be mother).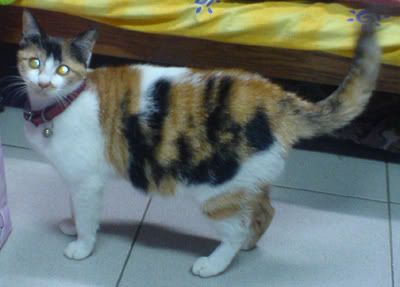 Email: taiwanpsycho @ hotmail.com