Thought I'd start a new topic on this one.
Let me first start out by saying that I am a 2 stroke fanatic. I'm currently riding one of these: (Yamaha TZR250)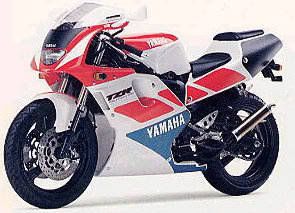 Although being a Honda man at heart i'd really like one of these: (NSR250 - desrestricted, around 60bhp and dry weight of 130kg or so… beautiful)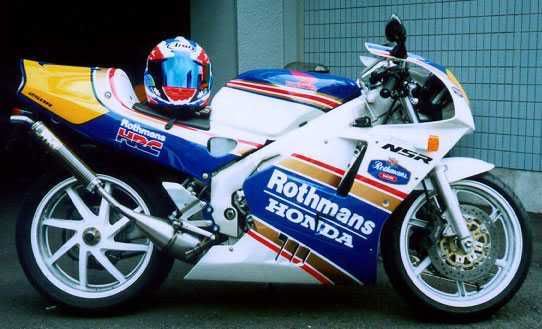 The TZR is almost as cool though, and it was a bargain and I'm currently restoring it which is fun. It's also the best handling bike i've ever ridden and serious fun to open up.
Been looking on the internet after reading some of the posts in the "ban 2 strokes" topic, and found that 2 strokes are far from dead. New technology is enabling the development of 2 stroke engines that retain their light weight and awesome powerband whilst being cleaner and producing less pollution than four stroke engines.
Aprilia has developed a "ditech" (direct injection) 2 stroke engine currently only used on some of their 50cc scooters. Read all about it here - great power characteristics, better fuel economy and super strict emissions, better than four strokes.
http://www.speed-sports.com/motorscooters/scooter_models/aprilia_scooters/ditech.html
They've also made a prototype 500cc scooter using the ditech engine, which gets 107mpg economy as well as pulling a standing start quarter mile in 12.5 secs. Not too bad.
http://www.maxmoto.co.uk/aprilia_leonardo_500_ditech.shtml
Lets hope that this will result in the legendary RS250 being produced once more… Or imagine how sweet a 500cc 2 strokeaprilia could produce with this technology…
More info on low pollution 2 stroke technology: (taken from http://www.angelfire.com/md/mikesbikes/page8.html)
[quote]Hi Mike,
Firstly, I must declare that I own shares in OE(OEC.AX) company that has product targeting your concerns. I'm not a large shareholder, but a committed one. I believe in the technology. So do the "silent ones". If you know who I'm talking about, you'll understand. "They just don't want the story to get out" I've followed this stock for nearly 5 years now, and the truth has been "white-anted" at every turn…once would be ok, but they don't want the story to get out until they are compelled to "pay for it" by using it, in the way of royalties. Increasing royalties & a new CEO have meant customers are "coughing up" for engineering services. Some solace for you, and maybe something that will get your cylinders "fired-up" and telling all your mates!!! 2 Stroke is ALIVE & KICKING!!! (bikes are further down!!) "Direct Injection" of 2 strokes has delivered an outstanding result over the last 5-6 years. "NO SMOKE", and the fuel injection timing is exact and fuel droplets are less than 8 micron, the event being after "all ports"are closed. Although that depends on whether you want a certain ammount of ERG back into the cylinder. Tohatsu report a potential fuel ratio of 400:1, such is the accuracy of the ECM. All calculations by the ECM are done to ensure combustion every time…and this is PR from a licensee.
Mercurymarine makes 115hp to 250hp(6 models, soon to be 8) outboard motors that are CARB rated to meet 2004-6 emissions standards and beyond, and they are 2 strokes with Orbital's "direct injection". Their site, which is very comprehensive… www.orbeng.com But before you check out these sites, read the email right through, please…(thanks)… Tohatsu (Nissanmarine rebadge) engines are 40, 50, 70 90hp, and they intend bringing out 120 + 140hp outboards in the future…you will like this one!!
It's all about 2 STROKE!!! Link…NissanMarine.com
Bombardier, a huge US company, use this "clean 2 stroke technology" on 2 of their jetskis and 4 pleasure-boats…just "search", and you will find it.
Snowmobiles need the "low weight & high power density"…as you can imagine, snow is soft, and a snowmobile can get bogged…2 stroke has many willing "customers".
This is where it gets interesting… Right now , Aprilia, Peugeot and Piaggio each use Orbital's DI on some of their 50cc 2 stroke scooters.
THE BEST PART IS!!! Fuel efficiency as good as 4 strokes can achieve!!! Emissions as good as, if not better than competing 4 strokes!!
The results have been proven for quite some years now…
The next part could be…"very interesting"…
Aprilia tried using Orbital's direct injection on some of their racing bikes…notably the RS250. This was back in 1998. Their riders complained that when they came out of a bend and applied the power, they got thrown, or close to it, so immediate was the power of the 2 stroke. This was reported on the web at the time because they had interviews of their racing team after the event. Any reference was deleted from their site soon after…it was an embarrasment at the time.
Low weight, high power density, simplicity of construction, low production cost, and now competing fuel efficiency and emissions are set to propel 2 stroke back into the "spotlight". The "word" needs to be spread that 2 stroke isn't dead, and they need to listen to consumers.
"Ucal" a carburettor supplier based in India is 25% owned by Mikuni, one of the largest motorbike carby makers and suppliers, has just agreed to use Orbital's DI and have announced a new R&D facility costing several hundred million dollars. All can be verified on the net, from press releases & company reports.
Please post this on any message board you like…only through word of mouth it will get out. Even the big auto companies, have worked extensively with Orbital on adapting their DI to the car market, using Orbital's "low pressure direct injection".
Finally…to look for the signs… It's commonly known as "LPDI", "TLDI" or Optimax in the marine sector. "Ditech" or something similar for scooters, which are gaining strong market share.
The "ideal configuration" for any 2 or 4 stroke is for the injector to be sighted at 90 or as close to 90 degrees as possible. When this occurs, and "it has been done"(15 degrees off-set), there occurs "complete burn" which is their lowest starting point(F/E & emissions), but then they have had to deal with the structural integrity of the "head". Having to include an "extra hole for the injector is a "bummer" when it comes to structural integrity of the mass!! This has caused a major roadblock…and I mean major…they don't like the medicine, so will delay as long as possible while they work out how it will be done. GM has come to the party, and have given a paper(available on Orbital's website).
I could go on and on, but more importantly the "good news" needs spreading, and I can't do it alone. Please help me and many "die-hards" who are also my friends, spread the word.
This unique fuel injection will revolutionise 2 stroke more than 4 stroke…it levels the playing field!!!
Kind regards, Rob[/quote]
Long live two strokes!