thescotsman.scotsman.com/interna … 1708742006
CANADA's annual seal cull sees animals killed on an almost industrial scale, and attracts controversy to match.
This year's cull is estimated to have killed 354,000 of the animals, above the Canadian government's own prediction of 325,000.
The 2006 killing season was the third straight year where the death toll exceeded 300,000. More than a million seals have been killed since 2004. Some are shot, others are beaten with clubs or heavy spiked hakapiks.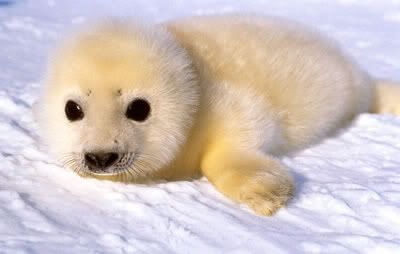 Canadians Killers Stalk This Poor Little Seal…sanctioned by the Canadian Government !!!