I think it says "Don't waste yesterday. Fried chicken happy." But the characters are written in a font that is difficult to read, so I might be wrong.
Is this some antique silverware.? Looks like some kind of hallmark, not Chinese characters.
Should be easy to find for you, the Master Milker of the Picture Quiz!
It was…see above.

Here are some more, but I don't know if they correctly correspond to any of the ones in the images that @JimH8189 posted: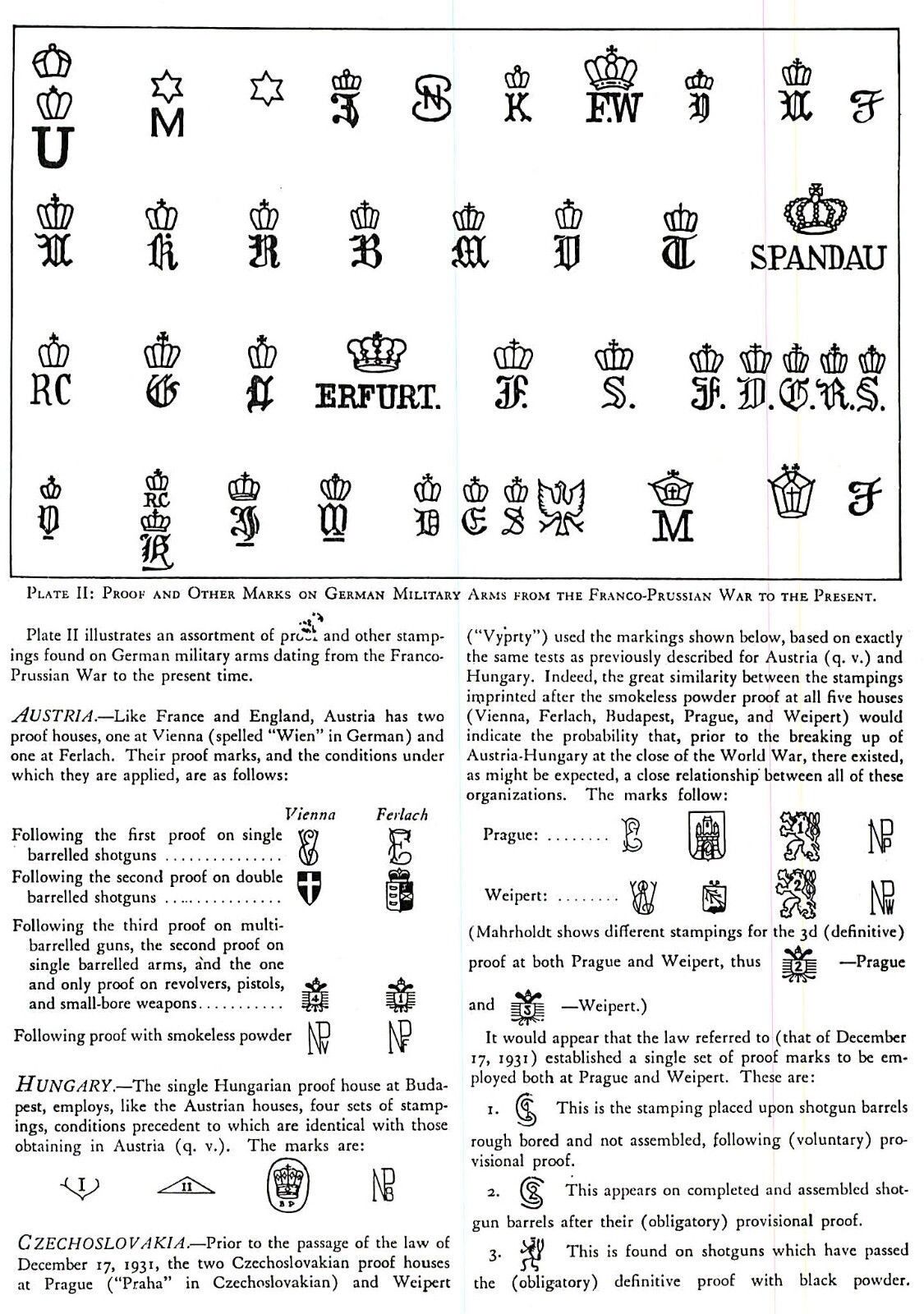 Maybe @JimH8189 can share more info about the item?
Hi all, thanks so much for helping. Apologies, I posted the wrong pic which are the Proof marks. I'm really looking to have the second pic deciphered which is supposed to be a Lions Head in a circle. This was the Taiwanese police mark back in the 40s, the three characters following it should be a 3 digit number. This is from a 1917 Artillery luger that I think was sold to the Taiwanese police around 1938 or 39. I'll post the correct pic for further translation. Thanks guys, ur awesome
…Jim
Without any more information it may be difficult. My best guess is it's a South or Southeast Asian script of some kind.
Yup, my understanding is that it's Thai
It could say G.T. 50712
The pic at the top with the Lions head in a circle should represent an inventory number and the most recent pic should be a group or station number where the weapon was assigned
Thanks guys for the help. I was afraid this Luger might'ave been a fake, but with this additional info, it's looking like it actually might be an original from the Thai contact from back in 38/39. You guys are awesome. Thanks again
… Jim
Japan invaded Thailand in 1941. What happened in 1938/39?