This thread is based on my experiences in Kaohsiung (I've yet to travel elsewhere), though I'm sure it applies to other places in Taiwan to some extent. And before anyone asks, I did do a search for this, and while there are many threads related to the topic of pollution, I didn't find any that discussed the causes of it. I figure 15 minutes of searching was enough due dilligence. I even asked my wife, but since she's lived in the USA for the last 10 years, she's a little out of touch with things here and couldn't really give a good answer. So…
I've been living in Kaohsiung for one and a half months now and I've only seen a blue sky on 3 occasions. Does anyone know what exactly is the cause of all of the pollution here? I realize that there are hundreds of thousands, if not millions, of cars and motorscooters here, which certainly put out a lot of exhaust, but that can't be the sole cause of the problem. After all, there are plently of other huge cities, NYC for example, that have just as many cars, but whose pollution problems aren't nearly as bad as it is here. I know Kaohsiung used to be a big industrial city. I don't know to what extent that is still the case. Are there still a lot of factories who dump their waste products into the waterways and pollute the air with various emissions? Today I was down by the harbor area in Kaohsiung and I took this picture. Not only is the water an unmistakable shade of grey, it also smells pretty bad too. I've noticed this at other various canals throughout the city as well.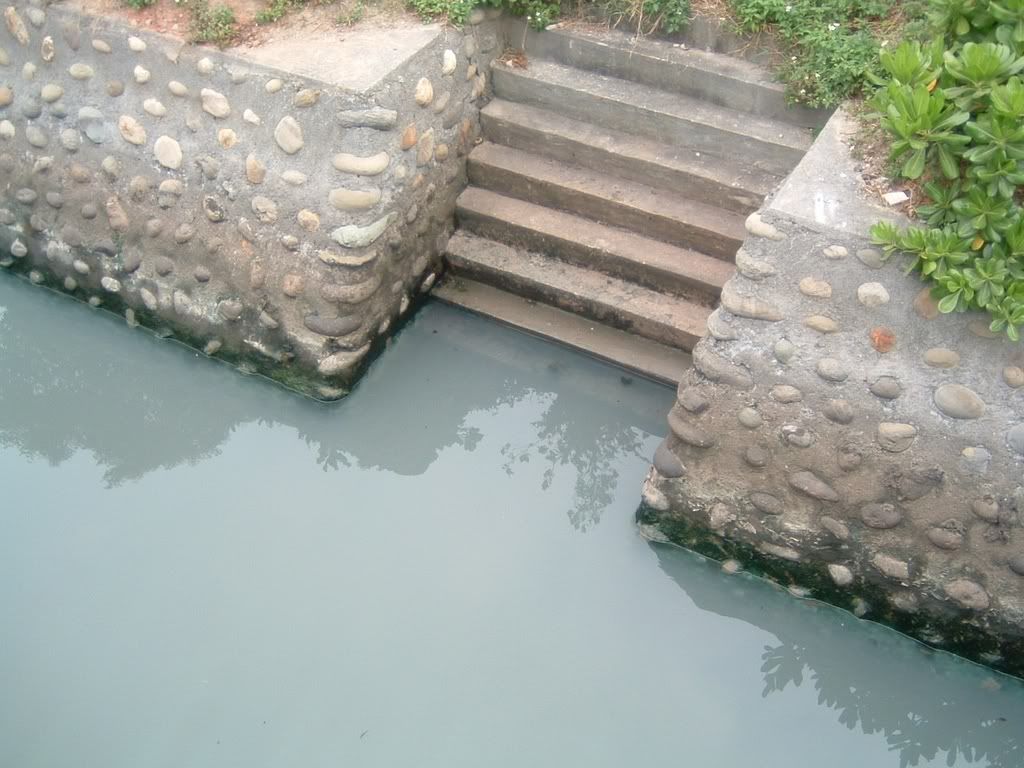 My other question is, what on earth is "that smell"? You know the one I'm talking about. As you're driving down the street, content to be breathing in the blue exhaust fumes from the scooter in front of you, and suddenly you come upon an area that smells absolutely rancid. Is that literally the smell of human excrement that is seaping up through open sewers? Rotting animals? Rotting food? Garbage? A combination of everything? I've noticed that the smell is not always in the same places everyday. For example, this morning the smell was extremely strong on the street just outside my apartment building. However, in a month in a half, I've never noticed it here before. I couldn't smell it at all when I went out tonite. If anyone knows what this smell is please fill me in, as I've been curious about this since I first visited Taiwan last year.