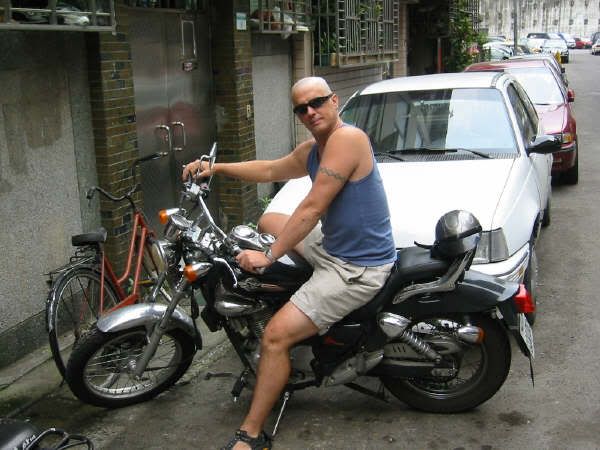 Yes, it's the end of an era folks. My beloved ride has been taken out. A bullet to the oil pan. Sent to The Gray (Handle)Bar Hotel. Dead Bike Rolling.
Last night, after hockey, I got stopped by the local constabularies. They asked if has been drinking and I told them I had a beer. Singular. Fuckface proceeds to write me up a 30,000NT fine. I told him he could keep Piglet and my drivers license. Not a chance in hell I am paying that cunt 30,000NT.
So, I am a pedestrian now. Given that I live on the side of a mountain, this really sucks. Not to mention my new side gig in Sanxia that was a quick 25 minute run thru An Keng, a most enjoyable ride. Now it's gonna take an MRT from Hsin Dien to TuCheng and a Buddha knows how much for a taxi the rest of the way. For 1 FUCKING BEER!!!
Sometimes I really fucking detest this place. If I didn't have such an awesome girlfriend, I'd be packing my bags right now. Fuck You Taiwan. I hope China destroys you all.
Okay, a little over the top, but I am incredibly acrimonious right now.