We got a comedian here…

People waiting for aggravated reposts to stop…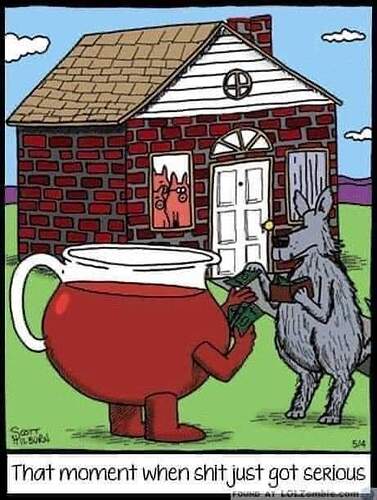 If it's still standing after ~2.5 years, no use throwing good money after bad.
Deja vu, though not that exact news.
Well, you're not on the Repost Karma Police's most wanted list, so I'll take your word for it.

You left out the most important part.
It was already beyond messed up last year, and it hasn't slid back from there yet.
Repost…

@Dr_Milker since you're the criminal mastermind here, you owe it to us to show us the original post once in a while!
So is she anti-V, or isn't she?
I can never find them, but I have the memory of an elephant…when it comes to other people's reposts.