Could this be the straw that makes support for the invasion go limp?
NSFW - if your work frowns upon footage of mechs being blown up.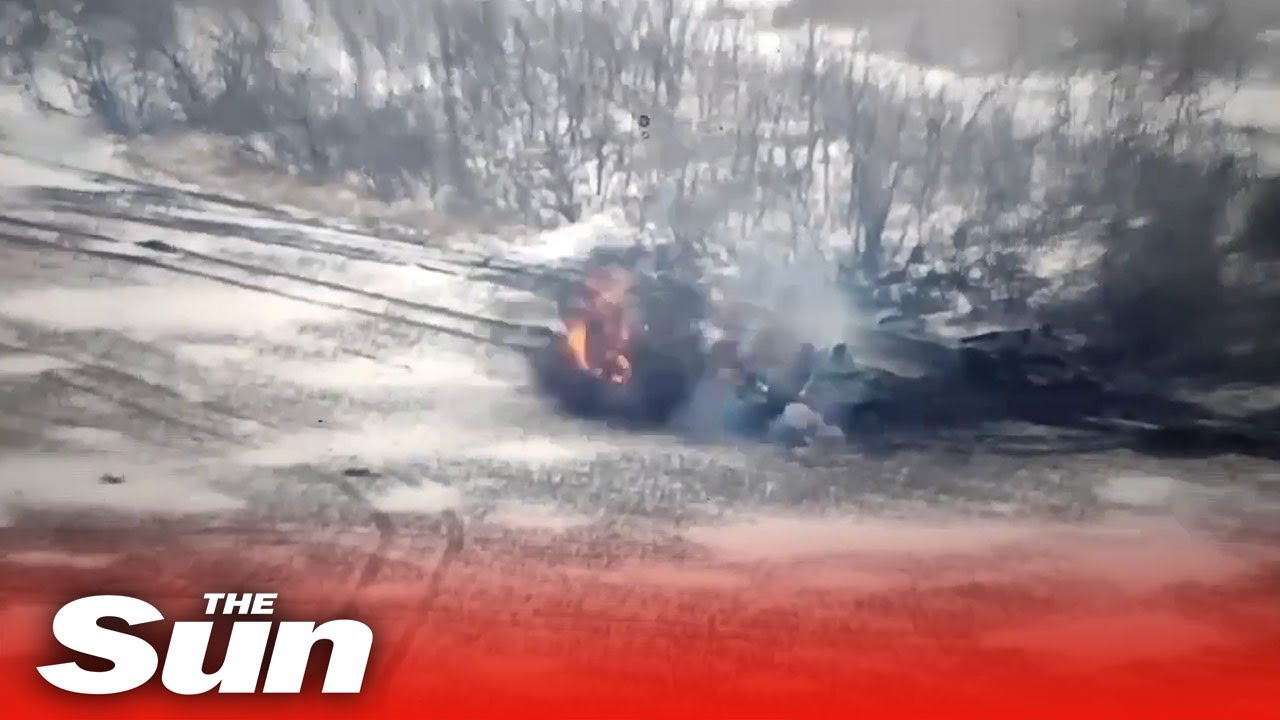 This video has been making rounds. Russians tank column attacking Vuhledar panicked after being hit by artillery, went off track and ran into mines, and got even more panicked, to the point where multiple tank crews just got out of their tanks and ran away on foot.
Incredible. They just sent a column of tanks down a road. Haven't they read A Bridge Too Far?
Unannounced, Biden visits Kiev—the first visit to Ukraine by a US President since Russia's invasions started in 2014.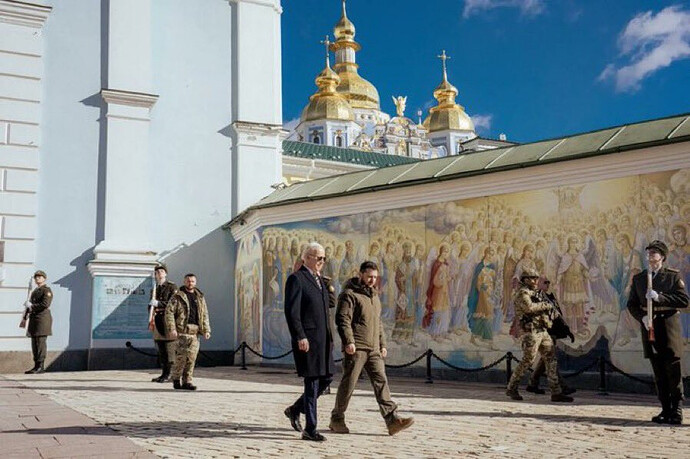 https://twitter.com/ianbremmer/status/1627657619992154113
Guy
Replace Ukraine with Taiwan and it would still be true.
There are many videos with surrendered Ukrainian soldiers and conscripts floating around.
Are each and every one of them tortured to death, or tortured and left in Russian prisons?
Are these the tens of thousands missing Ukrainian soldiers?
Sounds like another propaganda piece.
I thought that, by "the Ukrainians," the author meant that the torture was just one reason why the nation–i. e., Ukraine–refuses to surrender to Russia. And I thought that by the use of the phrase "just one," the author meant that there might well be other reasons why Ukraine, the nation, refuses to surrender.
Years ago–I think it was back in the 1990s–I read an article in Esquire magazine about the troubles in Liberia. The author wrote that someone in that country had painted something like "Where are the Americans?" on a wall. I don't think that the person who painted that graffito merely meant that he or she would like some number of individual Americans to show up. I think that person meant that he or she wanted the United States–i. e., as a nation–to intervene.
I wonder if these are propaganda pieces as well:
"Welcome to Hell" Arbitrary Detention, Torture, and Extortion in Chechnya - Summary (Ocotber 2000 / Human Rights Watch Report)
They say that Russian artillery, infantry fighting vehicles and armored personnel carriers are often allowed to strike Ukrainian positions for hours or days without being shut down by Ukrainian heavy weapons. Some complained of poor coordination and situational awareness, allowing this to happen or making it even worse.
Mortarmen spoke of extreme ammunition scarcity and having to use weapons dating back to World War II. Drones that are supposed to provide critical reconnaissance information are also scarce and are being lost at very high rates in some parts of the battlefield.
All this leads to terrifying casualties of both dead and wounded. "The battalion came in in the middle of December… between all the different platoons, there were 500 of us," says Borys, a combat medic from Odesa Oblast fighting around Bakhmut. "A month ago, there were literally 150 of us."
The Baltic states are awesome. Here's one more example why:
Guy
On the one hand (Snippets from the Kyiv Independent article that @Rather posted):
–Igor Kossov, "Ukrainian soldiers in Bakhmut: 'Our troops are not being protected,'" March 5, 2023
On the other hand (a few lines from BBC News):
–James Landale, "Ukraine war: Why Bakhmut matters for Russia and Ukraine," March 9, 2023
Edited to add this November 17, 2022, Chris Capelluto video on some of the doings in and around Bakhmut: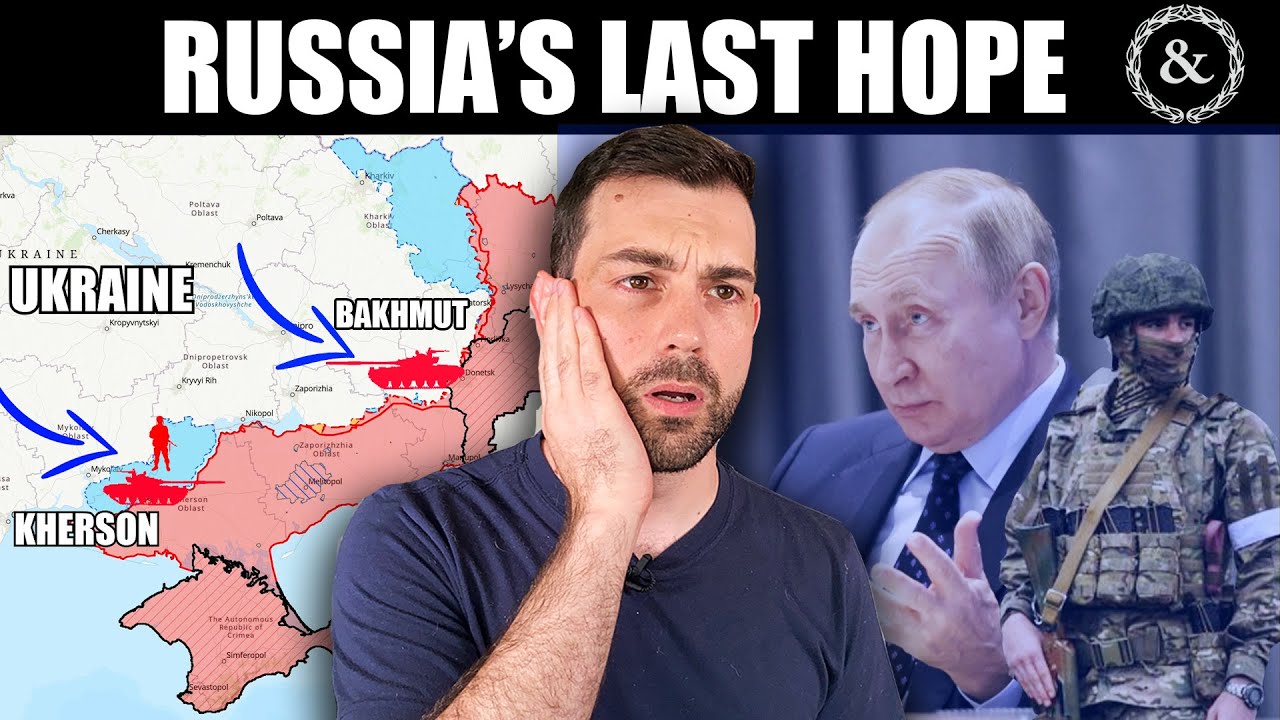 Russian planes were harassing US drone in international airspace and 'accidentally' made it crash.