You'd think she'd be covered up, given how cold it's been.
Sprout just got her ROC national team jersey: #1.
There's a #2 awaiting Encore when she hits the ice.
The Taiwanese women's Olympic hockey team circa 2030 is going to be a contender.
Clover on her bike in California.
What a doll.
That is a strange bike up against the house.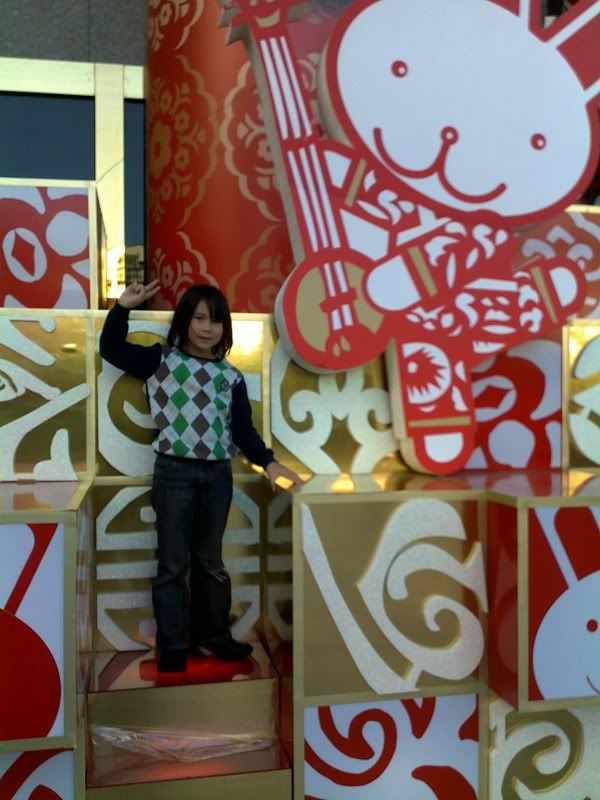 Some really beautiful photos here, folks.
Here's one of mine enjoying a day in the rain a while back.
Beautiful kids, every one!

I saw your name on the list and was mentally preparing myself or dragonkid pic!

Irishstu, love the Tiara.
Jaboney, that really reminds me of willows in the wind. Wistful.
This is only my second post on Forumosa, so hopefully this picture works.
I've been in Tainan for 7 years and have been married for the last three.
My son, Isaac (the Little Bear), is nearly two.


Waa, doesn't look like it worked.
Yay, it works now (thanks Dragonbones)
This is him before the haircut


This is him after the haircut
El dragoncito, two days old.

Oh, sure. NOW you post real pics.


Congrats!
Your boy is pretty Dragonbones…kiss him from me!
Not pretty. He is macho and handsome.
Not pretty. He is macho and handsome.[/quote]
Pretty, sweet, lovable, cuddle some and absolutely beautiful!!! He's a baby…he'll become macho and handsome.
Thanks, he's the bestest! (although I admit bias)