A friend of mine left Taiwan recently, and had to leave his dog behind. The animal got dumped in my lap 11PM Wednesday. My heart is bleeding for him, as he's the sweetest most easy-going dog I have ever met, however as I have a baby in the house 2 bigger kids moving in full time shortly, and infrequest travel to boot, I have to let him go.
The dog is a tugou mix, I think he's around 12kg, I would estimate him to be around 4 years old.
He's not neutered, and I am a bit unsure about his vaccination status.
He's been raised in a big yard, I think I gave him his first bath in his life Thursday, and he has never been house trained, or lived indoors.
That said he's as smart as they come. He has got used to living indoors since Wednesday, he is smart enough to do his business on his 2 daily walks, and I have despite his age managed to teach him a couple of new commands in a couple of days. (Thank God for doggie bisquits).
He has no dominance issues whatsoever, and is very eager to please. He likes bing around people, that said he had less people contact in the past, so he will wander off and find a corner to lie in, once he gets too much. (He is however doing that less and less as he gets uset to having humans around).
He likes cuddling, and as he's used to sleep on the ground, he stays out of the furniture. When left home alone, he won't try to wreck anything. My guess is that he lies down in a corner, patiently waiting for his temporaty master to come home.
The only issue I have noticed is that he has an issue with high sounds, he tends to get a bit frightened by them. I think he has been subject to sporadic violence in the past.
That said, he mentally very healthy. He's used to children.
And the pics: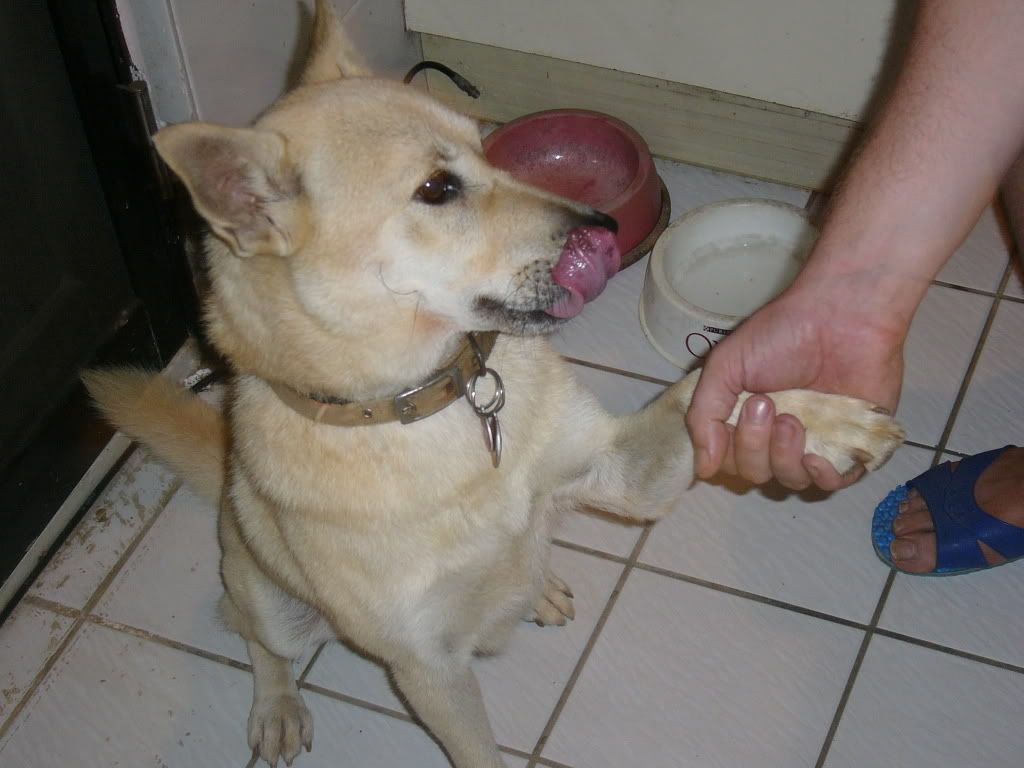 More pictures are available here: