Yea, that was weird to bring up.

OK, now. THAT officially got me to laugh at loud. Have a good day, man.
Yankees sweep of the Curbs starts at 1:45 my time.
My god the Yankees are good this year. Smaaaaashing the Cubs 8-1 in the 2cd.
Here's yesterday's blowout.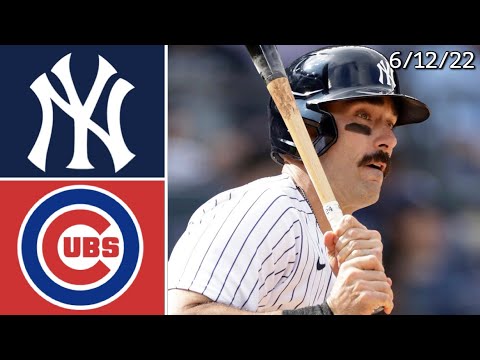 So, Hicks is getting booed at home — a lot.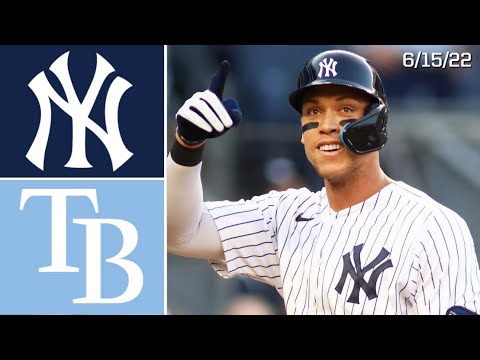 13 straight wins in the Bronx, longest since 1973.
This was bizarre. I just went to bed, and hoped for the best.
I think the Yankees still have lost only 1 series this year - to the Orioles?
Rays took the first two, and trevino saves the day, again.
Nope, Yankees won the first, and took another series.
Crap. I missed a game. Was that a four game series or three?
JD, enjoy Judge while he's still there. I think after tomorrow's arbitration hearing, that may be the end of his and the Yankees courtship. Yankees are dumb for pursuing it. Those things never sit well with players.
Hard to say. It's business and thems the rules
Nah. The Yanks didn't need to pursue arbitration for their biggest homegrown star in a generation the season before he hits free agency. Those hearings are nothing but "you aren't as good as you think you are, here's why your numbers hurt the team, and we don't want to pay you as much." I don't believe any player who has a hearing in their final year before FA has resigned with that team.
It's pretty much the equivalent of when Ernie Banks won back-to-back MVPs. He asked for a raise after the second one, before there was FA back then. He said I won 2 MVPs. I think I deserve a raise. The Cubs had finished in last both years. Ownership said, "we could have finished in last without you. No raise."
I shall.
We don't own him.
Judge has said he's talked to a bunch of players about it. Some hated it, others enjoyed it. Probably the ones who won for big dollar differences enjoyed it more.

If true, the obvious reason would be differences in perceived value (hence the reason for not being able to settle before arbitration to begin with) vs it not sitting well.
And there's more where that came from.