What would you do if you met a Formosan black bear? It's not something I spent much time wondering about until I saw this photo in the Taipei Times: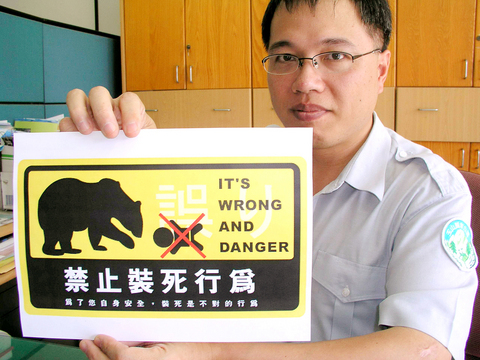 (My chinese ain't great but the smallprint reads something like "For your safety, pretending to be dead is a bad move")
What struck me most (apart from the fact that the image implied that you shouldn't feed small babies to the bear) was how utterly useless this sign is: If I were to bump into one of these bears, I would still not have the faintest idea what to do. Of course the journalist from the TT neglected to ask what was the correct behaviour too.
So, what should you do? And has anyone actually seen one (I believe they're very rare nowadays)? And why can't the Yushan park rangers make some useful signs?