I visited Alishan shortly during the weekend 24-25 Jan, 2009. Go to Chiayi by train. From there continue by bus every second hour or so.
The dark forests reminded me from my home country Finland…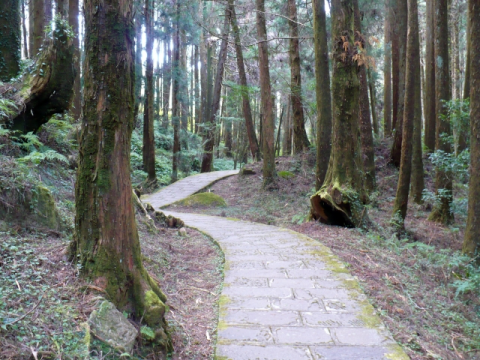 … but actually we don't have these giant trees. 2300 year old red cypress, circumference 12.3 meters. Amazing.
On Sunday morning, I hiked 2.5 hours to Tashan mountain. Unfortunately clouded out.
When I came down, the mountain was again well visible behind the parking area.
For reference, maps.