Negotiation is much easier when one is clearly winning, for sure.
did you watch the full thing? because I did. he said it'll be a tough fight and russia can negotiate to leave at anytime.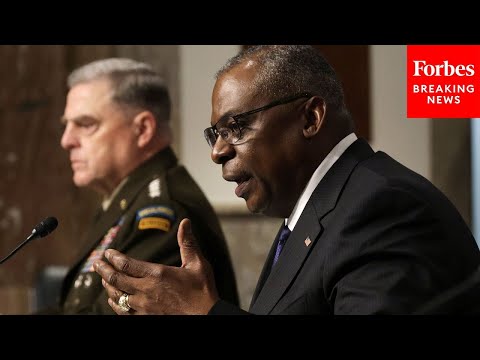 latest presser, where does he say Ukraine should negotiate to end the war? plz do find it.
I'm not sure Cake said he did. But there's this:
"You want to negotiate from a position of strength. Russia right now is on its back. The Russian military is suffering tremendously."
And this:
"When there's an opportunity to negotiate, when peace can be achieved, seize it. Seize the moment," Milley said.
And meanwhile from the administration:
Citing a position that is "shared across the US government" Sullivan said that the US will continue to do everything possible to put Ukraine in the "best possible position on the battlefield so that when they make their determination to proceed, they're in the best possible position at the negotiating table."
No-one is telling Ukraine they have to negotiate. But all of the above is distinctly different to US rhetoric earlier in the war, like "Putin cannot remain in power". Talk of total victory is waning, talk of choosing the right time to negotiate is waxing. That is a good thing.
But, within weeks, tankers from countries like the US, Norway or the Emirates could deliver their cargoes here to the port of Wilhelmshaven. The terminal's operator, Uniper, which is now almost entirely controlled by the German government, is coy about its suppliers but insists that contracts are in place.
And five other LNG terminals are planned. Most should be completed next year.
The first built in record German time!