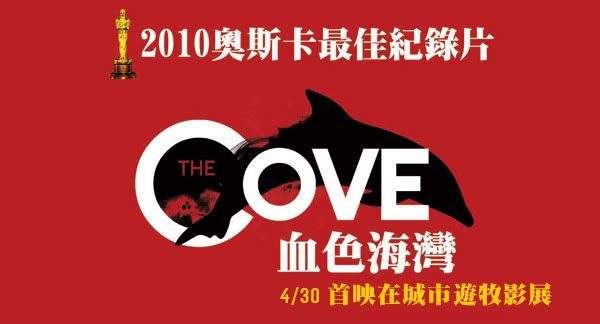 __________
開 幕 時 間 OPENING FILM:4/30 19:30
地 點 LOCATION: 國軍文藝活動中心(台北市中華路一段69號)
Armed Forces Cultural Center, 69 Zhonghua Rd (near Ximen MRT)
活 動 官 網 WEB: http://www.urbannomad.tw
預 售 票 BUY TICKETS:http://www.indievox.com/urbannomadfilmfest/events/
________________________________
Hey everybody,
The 2010 Urban Nomad Film Fest is going to be pretty awesome. The hot topic right now is that we will host the Taiwan premier of THE COVE for its opening film on Friday, April 30 at 7:30pm. This will be one darn gala premier for the film that just won Oscar for best documentary a month ago, and is currently causing riots and protests in Japan. We'll also show a brand new 10-minute documentary about critically endangered dolphins in Taiwan. Only a limited number of tickets are available for this screening, and keep an eye out for special guests. The invitations are sent, and we'll let you know once they RSVP.
(also… special after-party with Quiksilver/ Corona/ Finlandia . … more details later.)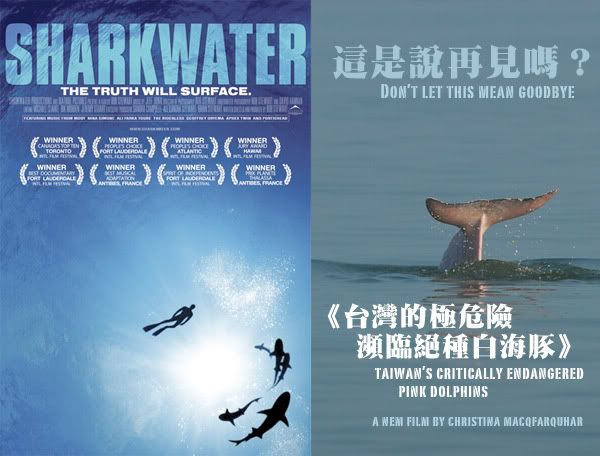 In 2010, Urban Nomad is making "Blue Earth" one of the festival's main themes. We've got six awesome documentaries in the program that are not only highly entertaining, they are also have a heck of a lot to do with the environment and issues of social justice.
On Sunday, May 2, we will show SHARKWATER, a documentary that's won more than 14 major awards and shows how the Taiwanese mafia is destroying world shark populations so that expensive restaurants can serve shark's fin soup.
On Saturday, May 1, we will host a free panel discussion by environmental experts discussing three issues:
Taiwan's contribution to the dolphin slaughter shown in THE COVE;
the critically endangered humpback dolphins of Taiwan;
the killing of sharks for shark's fin soup.
TO SIGN UP, PLEASE REGISTER BY EMAIL: artistvillage@artistvillage.org
Urban Nomad is also working with organizations that want to protect the ocean. These include environmental NGOs like the Matsu's Fish Alliance and the Wild at Heart Legal Defense Fund as well as the world's largest surf brand, Quiksilver.
The Urban Nomad Film Fest was founded in 2002 and is Taiwan's biggest independent film festival, receiving no government funds. In addition to international award-winning documentaries, it is also one of Taiwan's largest showcases for independent short films, this year, receiving more than 250 submissions to its annual short films competition. But you know all that. Anyway, it takes place from 4/30 to 5/8. Hope to see you there.
________________________________
主 辦 單 位:城市遊牧影展
協 辦 單 位:前景娛樂有限公司、 台灣媽祖魚保育聯盟、台灣蠻野心足生態協會
活動官網 :www.urbannomad.tw