Urban Nomad continues this weekend with free screenings as a part of the 2008 Taipei Biennial.
So far it's been a blast with about 100 people a night, plenty of fresh Taiwan draft beer at NT$50 for a 16 ounce glass…and a beautiful artworks such as our bamboo theater built by European artist, Bert Theis.
Also, it's totally covered— virtually indoors— so don't worry about a light rain.
Here is some info about this weekend's screenings on Saturday (10/4) 7:30pm
台北啤酒工場 八德路2段85號 Taiwan Beer Factory, 85 Bade Rd., Sec.
Filipino Activist Shorts 2005-2008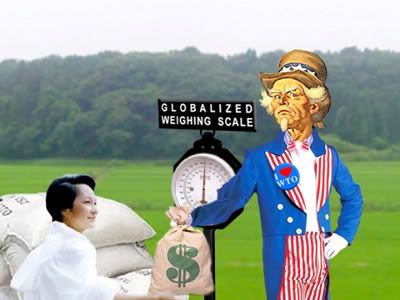 In the face of enormous national problems, including government corruption, police brutality and abject poverty, Filipino filmmakers have banded together to create an opposition voice. One of the main collectives in called Southern Tagalog Exposure, and here we show their animations, the"Arrest Gloria Shorts,"and other films.
Tribu (95分鐘)
(Jim Libiran / Philippines / 2008)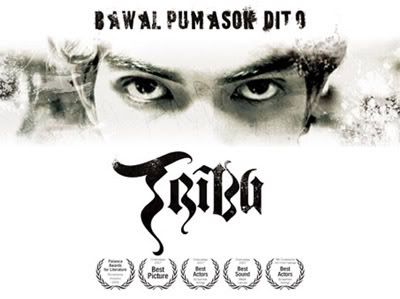 For his first feature film, journalist Jim Libiran went into the most dangerous slum in Manila, and recruited real teenage gangsters to act in his film about the slum's gang wars. The gangs model themselves on US hip hop stars, and view freestyle rapping as a way of life. By using real members of rival gangs as actors in the film, director Libiran both created an extreme sense of realism and brought about an even more real truce between the gangs.
and here is our venue: