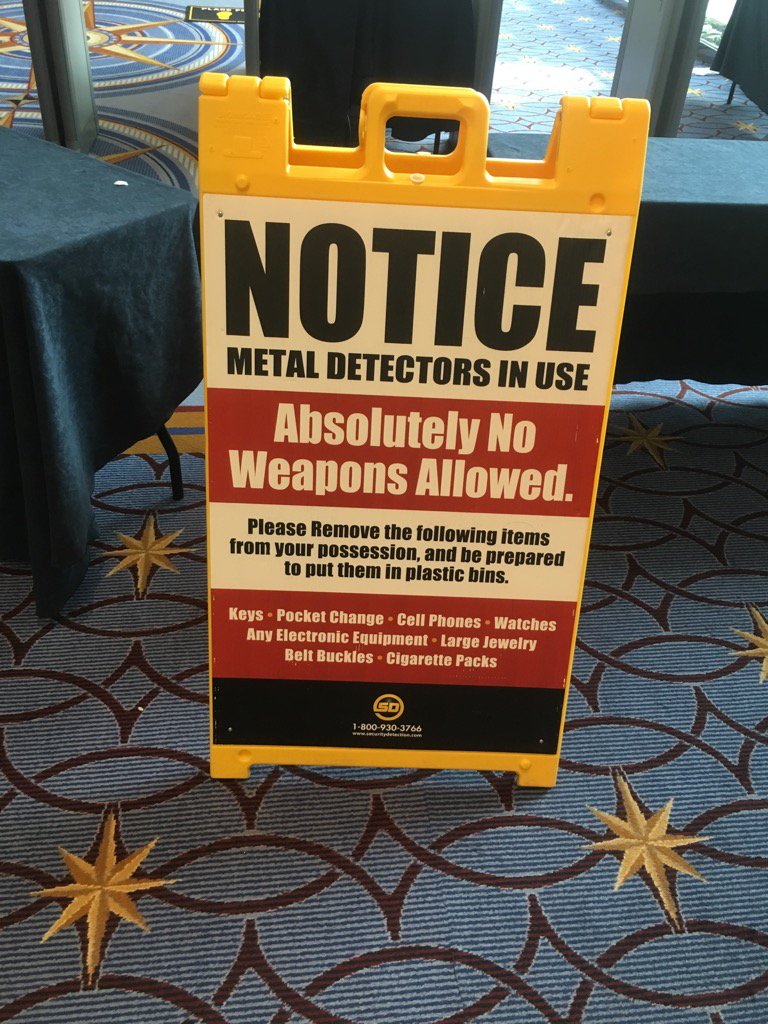 What kind of gutless wimpy liberals would try and deny people their Second Amendment Rights by turning them into disarmed targets in a gun-free zone?
CPAC
[quote]
ACU founded and hosts the annual Conservative Political Action Conference (CPAC), the birthplace of modern conservatism. CPAC combines ideas with action to leverage the strength of thousands of grass-roots activists to break through the resistance of Washington's powerful elites. [/quote]
The place for right-wing wackos to see and be seen.
Especially check out this presentation
[quote]Thank Goodness For Guns In America: A
Townhall
• Kimberly Corban
• Chris Cox,
National Rifle Association
• Sheriff David Clarke,
Milwaukee, WI
• Mercedes Schlapp
, Cove Strategi [/quote]
Please note : NO GUNS ALLOWED!!!
Strange, since if anyplace would be a prime target for crazed liberal progressive radical pro-baby-killing police- and Second Amendment-hating Black-Lives-Matter-And-White-Lives-Don't ISIS-Illegal-Mexican-Ebola-toting-Guatemalan-terrorist Anchor-baby SJWs, this would be it.
Don't they know the only thing that will stop an evil Leftist with a gun is 10,000 armed right-wing Rightists with guns?
It's almost as if that's what they're afraid of.