Just posting some info and links to an event I received on Facebook. Not sure of much about this one - but it does look interesting.
2011 Taiwan Rainbow Gathering 台灣彩虹家聚會
Time: Friday, 4 March at 00:00 - 20 March at 23:30
Location: north of Daxi Village, Toucheng Township, Yilan County, Taiwan 台灣宜蘭縣頭城鎮大溪社區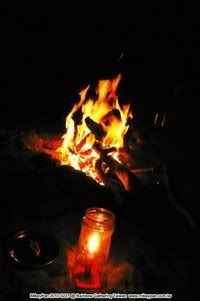 [quote]~ 歡迎回家 ~ W E L C O M E H O M E ~ 歡迎回家 ~
邀請您參加第三屆台灣彩虹家聚會
Invitation to the Third Taiwan Rainbow Gathering
時間:農曆辛卯年二月初一至十五
2011年3月4日週五 (新月) 至3月20日周日 (滿月,春分)
When: Friday, March 4 (new moon) through Sunday, March 20, 2011
(full moon and spring equinox)
Seed Camp: Saturday, February 26 - Friday, March 4
set up communal kitchen, water supply, latrines, etc…
地點:台灣宜蘭縣頭城鎮大溪社區
Where: north of Daxi Village, Toucheng Township, Yilan County, Taiwan
新年快樂!
歡迎來參加第三屆台灣彩虹家聚會!
Happy New Year!
Welcome to join the Third Taiwan Rainbow Gathering!
我們是彩虹家,一群來自不同種族文化背景,愛好和平,心胸開闊包容 的人。彩虹家在自然環境聚會,建立一個沒有組織、沒有領導階層的短暫理念村,讓大夥在和諧中分享彼此的生活與智慧。彩虹家聚會是非商業活動,每個人都能免費參加,除個人選擇性的奉獻公款"魔術帽"外,聚會活動中沒有任何金錢交易。一切公共事務皆由自願者發起,由無記名奉獻的公款贊助。
The Rainbow Family can be described as peace loving, inclusive and open-minded people from different social, ethnic, and cultural backgrounds. Rainbow gatherings happen in a natural environment, creating a temporary intentional community to share each others' lives and wisdom in harmony, without any organization or leadership. Rainbow Gatherings are non-commercial events, free for everyone to attend, and there are no monetary transactions except for optional donations to the collective fund, that we call the "magic hat." Everything used communally is made by volunteers with resources collected from anonymous contributions.
每天大夥一起用餐兩次,又稱"開飯圈",食畢後魔術帽遊行所募得的公款,將就近採購以應付所有公共事務需求,我們希望盡量使用新鮮的有機產品,及可生物分解或回收物資,使無機廢棄物產量減至最低。
Communal meals, which we call "food circle," are cooked twice per day followed by a magic hat parade to receive donations that are exchanged locally for communal needs. We try to use fresh organic produce, and bio-degradable or recycled materials as much as possible to keep non-organic waste to a minimum.
沒有專人領導,所以人人都是領袖。沒有規則,只有透過"談話圈"大家輪 流發言所達成的共識,即任何集體決定或行動,唯有獲得在場全體同意後才會產生。過去世界各地彩虹家所廣泛接受的共識包括"聚會中不應集體飲酒食肉,場內不應使用發生巨響的電子設備或燃燒垃圾。"如遇到需要被關注的非私人議題時,每個人都有責任發起談話圈協助處理。
There are no leaders, and so everyone is the leader. There are no rules but consensus, made in "talking circles" where everyone takes turns to speak. Only when everyone present agrees, collective action is accordingly taken. Past consensuses including "no communal meat or alcohol consumption, no loud electronic devices or burning of trash on the site" have been previously and widely accepted by Rainbow Family around the world. And it is everyone's responsibility to call for a talking circle when encountering non-personal issues that need to be addressed.
各種例行事務、活動、計畫、表演或教學課程可能同時發生,由不同的"聚焦員"與其他自願參與者協調進行,從食糧補給、打造公廁、傳授任何領域的心得訣竅、到煮飯開伙等等… 皆隨各人意願參與。
Routines, events, projects, performances and workshops can be happening simultaneously, conducted by various "focalizers" who coordinate with other volunteers to ensure food supplies, building of communal latrines, teaching any skills by leading workshops on any subject, cooking meals, and etc…
Site Conditions:
Northeast coast of Taiwan, facing the Pacific Ocean to the east, around 1 kilometer up a river valley with steep mountains surrounding. Plentiful river water (washing, bathing, playing) and wood for cooking/making structures, trees for sun/rain/wind protection, tarps and hammock support, soft flat ground for tents. It's a great site!
Weather Conditions:
Semi-tropical spring equinox = lows from 15-20C, highs 20-30C, plentiful sun, clouds, and occasional rain. Near ocean so less mosquitoes!
Directions:
From Taipei, train to Daxi, exit station, cross highway 2 (binhai rd.), hitch-hike or walk north (ocean to yer right) for 2.5km to entrance road on left, follow road under railroad tracks, follow rainbow signs…
歡迎回家 ~ 愛你 ~
Welcome Home ~ We Love You ~
大放愛之光
All Love & Light,
台灣彩虹家
Taiwan Rainbow Family
更多訊息
For more info and directions:
http://www.facebook.com/group.php?gid=41579419433&v=info&ref=ts
[/quote]