I got up early Sunday morning for a cycle out to Baishawan. I thoroughly enjoyed it and would recommend it whether cycling, on a scooter/bike/car or by bus. Just take highway 2 all the way and follow the signs.
The beach was nice (for Taiwan) with not too much litter and only a few people … who managed to make a surprising amount of noise considering their scarcity, I was there very early though. Contradictory to the name, the sand is more brownish and quite coarse. The beach is split into two sides separated by a rocky outcrop. I was on the larger side, but in hindsight the smaller side seems nicer.
Baishawan is almost exactly 30km from my apartment in Luzhou, Taipei County and about 20 from Danshui.
A misty Guandu Bridge at 6am…

The first beach on the ride. I went there last time but it's not nearly as good as Baishawan.

The beach to my right…

And to the left…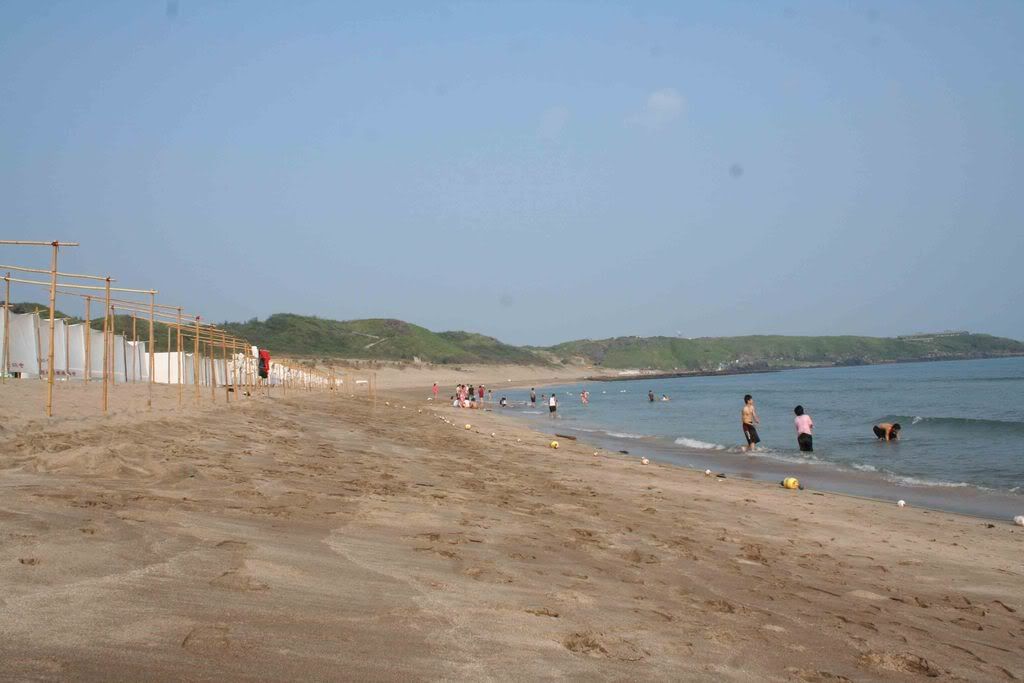 I also found a guest house that we might try out soon n the hill overlooking the left side of the beach. Here's their flyer: