Gremlins and Rudolph the red nosed reindeer.
Going with an open mind and Spirited is good.
Dolly Parton is 76 years old.
Jimmy Fallon and others are on this one this year that came out today I think.
IMDb: : Dolly Parton's Mountain Magic Christmas
Dolly Parton's Mountain Magic Christmas (TV Movie 2022) - IMDb
I love that movie; seen it umpteen times, but never clicked on me till now that it's a Christmas movie!
Also agree with your selection of Charlie Brown.
Sorry, mangled a quote from Highlander.
Its a wonderful life
A Christmas Carol with Albert Finney
Christmas in Connecticut
White Christmas
Holiday Inn
A Christmas Story
Home Alone
Jingle All the Way
Groundhog Day
Trading Places
I took the week of Christmas off and will lock myself in and watch several of the movies mentioned here!
Haven't seen home alone in years. Going to make a point this year! Just worried it might give the kid some ideas…

Was wondering, if rules allow. For those of us without any if the modern tv subscriptions. Anyone have YouTube links to good christmas movies? Or to other safe websites that do not require logins or downloads.
home alone 2
If you have Netflix I noticed there is a slew of Christmas movies on there now. Many look kind of Hallmarky but to each his own.
Replace the word Christmas with the word Hollywood and remove '90's' and you've got a universal truism.
Every year my mum watches The Polar Express. Looks like shite to me.
The nightmare before Christmas is pretty decent. As is A muppet Christmas Carol. Scrooge (Alastair Simm) was always on in our house as a lad.
It's only thirty mins long, but my favourite is A Charlie Brown Christmas. Really brings back childhood memories.
Who Killed Santa: A Murderville Murder Mystery
Murderville is a riotously funny. If you don't know the concept, they put one actor with no script into a storyline and he/she has to ad lib all parts.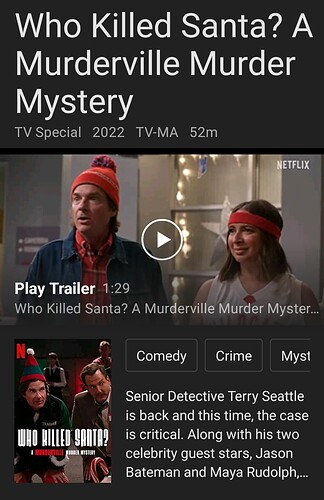 Watching with kids can be great, but I find it a bit long and dreary.
That's a great movie, yo.
Thanks for recommending this one. I had never heard of it before and watched it over the holiday. I thought Alistair Sims made a very good Scrooge and I really enjoyed recognizing Hermione Baddeley as Mrs. Cratchit from Mary Poppins and some America T.V. I wasn't crazy about some of the liberties they took by adding made up scenes but overall I liked it. And the ending scene made me really understand the take by @lostinasia.
This doesn't quite fit in the categories but for an audio version I recommend: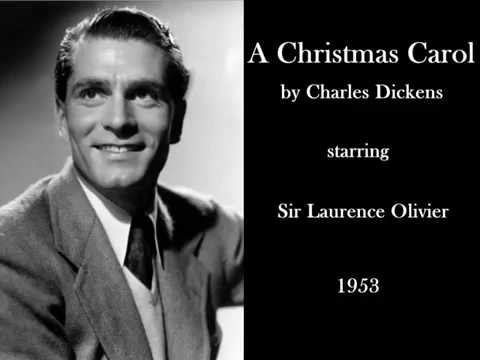 My parents had this on a thick old vinyl record and I still enjoy it every year.