[color=red]MERRY CHRISTMAS TO YOU ALL![/color]
[/img]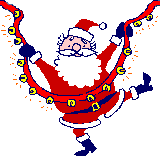 Cheers mate and MERRY CHRISTMAS to all.
HO HO HO
I PITY THE FOOL WHO DON'T LIKE CHRISTMAS!
I pity the fool who don't get no hotel buffet food tomorrow. Merry Xmas!
Merry Christmas!!!
But I'd hate to be that girl in sandman's post… egads!!! So dangerous!!! And that wax must be HOT!!!
Jingle my bells.
Think of me while I sit at home all day alone all Christmas day. Beats working I suppose, even if I had to ask for the day off and pay for it.
Merry Christmas, my arse.
Big Grumpy Matthew :x
i second mathew on this one. not only are my curcumstances the same as his…i have also just lost my wallet with my christmas alcohol money in it.

Bah humbug!

I hope everyone has a safe and pleasent Christmas. Being so far away from home is kinda tough. But we have our extended families here too. Cheers
100 posts for me!!!
Merry Christmas to everyone.
Just listening to the "Partridge Family Christmas CD" and David Cassidy's "rocking" renditons of everyone's Christmas favorites make it Christmas for me.
Happy Holidays to all.
Only 15 minutes to go!
I wish everyone a very happy Christmas and a great New Year!
Its Not Xmas here yet in US, but Merry Xmas and Happy Holidays…
Enjoy it !!! '04 is coming…so lets celebrate!! :moo:
A sunny 30 degrees, flies and not one VB in the house (it is actually quite a bad drop Amos). Chardonay, oysters, prawns and salads aplenty.
Ah!
Merry chrissie to the good folk of Forumosa.
HG
Merry Christmas to all!
I wish I was here. . .
. . . instead of sitting in the office. Oh well, one can always dream. Besides, it's not a bad day in Taipei.
I think we're forgetting the real importance of today:
[color=red]
HAPPY BIRTHDAY POAGAO
[/color]
Happy Birthday to Poagao!
Merry Christmas movie house!
Merry Christmas you wonderful old Building and Loan!
[color=red]
Merry
[/color][color=green]
Christmas
![/color]Whether you're working or at home, have a wondeful day! As for me, I've been cooking and baking all morning. The oven's too small for turkey so it's quiches, lasagne, tortierre and other assorted goodies! Am planning lunch for 2:00 and have yet an entire house to clean! Not like being with family, but there should be a good number of expats here and hopefully a time of celebration!
Best wishes to all -[color=red] Happy Holidays![/color]
Merry Christmas to you and Catriona! (Wonderful name, gorgeous baby.)