Mine was this baby, purchased in 1985 for £400 (a king's ransom in them days):

The Amstrad CPC6128 had a 4MHz processor (in practice it ran at 3.3MHz), 128k of RAM and no hard drive. The operating system was Basic 1.0 and the video system allowed a maximum of 27 colours on screen at once. The disks were chunky, near-indestructible buggers with 178k of storage per side that looked like this:

It was a great little machine and was still working the last time I switched it on sometime in the late nineties. Many, many hours were spent as a kid playing Mindtrap, R-Type and Impossible Mission.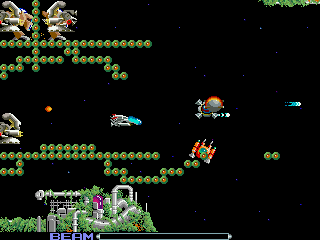 Anyone else have misty-eyed recollections of the 8-bit era?