SAREUNITED: SAFETY WARNING:
How many South Africans are there on Forumosa anyway?
Quite a few. We do need to be warned about them. Especially the cross-dressers in bad wigs, they cause traffic accidents.
[quote="Rinkals"]PLEASE CLICK ON THE LINK BELOW FOR THE SAFETY WARNING:
safetywarning.co.za/[/quote]
Sorry Rinkals, maybe I've been here too long, but… I don't get it. :s
First I thought it was a legit safety warning (for what I couldn't imagine), but then when I saw the clip…

A very bad wannabe rendition in the sad comical style of Leon Schuster…
Its an ad for one of those "friends reunited" websites.
I got that part mate. But I thought it sucked (Not meant as a reflection on Rinkals, however, I just always wonder why they come up with this utter crap. If they want to make ads like that, at least make decent or truly funny ones…).
No offence taken. I'll try and get something better next time.
HaHa! Like: a REAL, BETTER safety warning! :bravo:
I didn't want to start a whole new thread on this one, but there's a word that is very difficult to translate from afrikaans to English: "Hoeveelste".
Is there any way of expressing "hoeveelste" in English?
I guess there must be many, but most of them are under cover which is difficult to understand, because you can edit all your mistakes here.

"Hoeveelste"… I'd probably say"Number of" as in number of things you have done.
Maar ek is nie seker nie, omdat Afrikaans my tweede taal is. Ek is net n' "soutie" (of is "rooinek" 'n beter woord?) van KwaZulu-Natal af.

"Earth-pig"! Everyone knows that!

"Earth-pig"! Everyone knows that!

[/quote]
I thnk you're thinking of "aardvark" which appears on the first page of many English dictionaries and looks like this: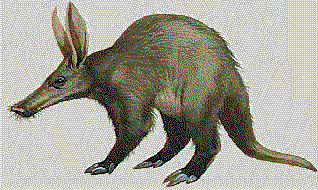 [quote="Rasputin"]I didn't want to start a whole new thread on this one, but there's a word that is very difficult to translate from afrikaans to English: "Hoeveelste".
Is there any way of expressing "hoeveelste" in English?[/quote]
Umpteenth…
As in, "I've told you for the umpteenth time…"