Just one post related to Taiwan. Pretty please?
Guy
Then obviously Ukrainian oligarchs are much more capable than Russian oligarchs.
You ok there buddy? What on earth are you saying?
By the way, I'm sure a 1-way IN to Russia is dirt cheap right now. Maybe you are due for a holiday, assuming you actually live in TW. Or maybe you can help proselytize to the public fleeing the country that Putin, in fact, is the people's comrade, and he is just getting a bad rap as of late

As one of the few here that does not support war or wishing death, nice try.
How come you never signed up for the International Brigade for Ukraine?
Taiwanese did.
Knight Commander of the Garter Cuthbert Smith the Second
Yeah, I don't know about that. It's like saying the French weren't in our revolutionary war. They were. And we are too.
They were overtly though, at least towards the end. I get your point though.
Maybe because he doesn't actually support war, nor do most of us.
There are very few here who apologize for and justify Putin's invasion. It stands out.
In no way do I support war or wish death in Ukraine. That is why I am against Putin's unjustifiable invasion of Ukraine. His hands are covered in blood.
Anyways, who is this Knight Commander of the Garter Cuthbert Smith the Second again? What does it this have to do with anything?
I think I found something about the title you keep repeating.
Should I even bother deciphering who this Cuthbert person is though? Is this your new post signature?

https://www.tracesofwar.com/awards/11/Order-of-the-Garter.htm
So how is Putin's war mobilization going?
Here is some footage from the Russia-Georgia border. Guess which way the traffic is heading.
Guy
And at the border with Kazakhstan. Those who can are trying to get out of dodge . . .
Guy
Surprised they're letting people out.
That would explain long lines.
Never thought I would ever defend a sweet bakery good, but here we go. I call the above fake news. Amongst all the unrelated stuff there surely are some TW related posts, even topics.
Yes, point taken. People can of course post on whatever they wish here—and not simply complain about fried rice.
Guy
A Ukrainian MP's view of the PRC and of Taiwan:
11 hours ago - World
Ukrainian MP: "China is not our friend"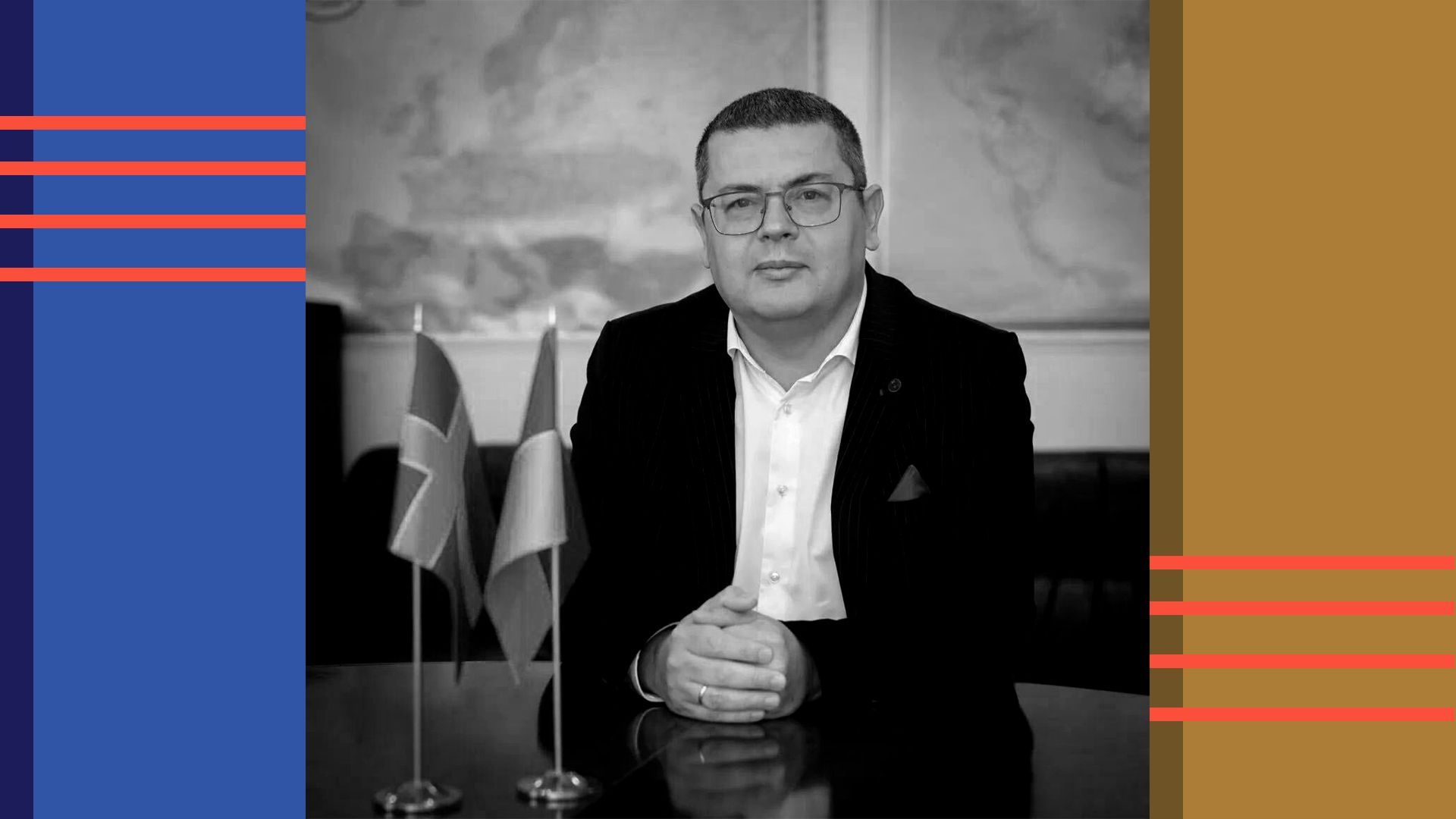 Photo illustration: Annelise Capossela/Axios. Photo: Archive of Oleksandr Merezhko
China's support for Russia in the war in Ukraine has disappointed many Ukrainians, parliamentary member Oleksandr Merezhko tells Axios in an interview.
Why it matters: Beijing has tried to both support Russia and convince Europe that it supports the principles of sovereignty and the rule of law. Ukrainians aren't buying it, Merezhko says.
Driving the news: Two members of the Ukrainian parliament joined the Inter-Parliamentary Alliance on China last week, the first Ukrainians to join the organization.
The group of lawmakers from 29 democratic countries shares concerns about the Chinese Communist Party's attempts to undermine democracy and human rights on the global stage.
What he's saying: "I have experienced living in the Soviet Union for 20 years. I know what it's like to live in a totalitarian state, which tramples human rights and undermines the world order," Merezhko said. "To me, China is exactly like that, like the Soviet Union but more dangerous."
Merezhko says he realized "China is not our friend" after Chinese President Xi Jinping touted a "partnership without limits" with Russia. China amplifies Russian propaganda and has "done nothing at all" to pressure Russian President Vladimir Putin to withdraw his troops, Merezhko said.
"It's an ally of our enemy. And [China] is a very cynical force, which absolutely doesn't care about anything except for its own interests."
Taiwan, on the other hand, said Merezhko, proved to be a "true friend."
Taiwan implemented sanctions against Russia and gave substantial material support to Ukraine, and the Taiwanese parliament adopted a resolution in support of Ukraine.
Merezhko also emphasized that the Chinese government's repressive policies in Xinjiang are a matter of grave international concern.
"Genocide is a crime of crimes," Merezhko said. "It is a crime against all humankind. It is a crime against all countries. When China is committing genocide, it is also a crime against Ukraine."
The back story: Weeks before Russia invaded Ukraine, Xi and Putin jointly announced their two countries' close partnership. The Chinese government has not criticized Russia's invasion of Ukraine, and it has subsequently reaffirmed its close relationship with Moscow.
But after last week's meeting with Xi, Putin said that China had "questions and concerns" about Ukraine.
Source: https://www.axios.com/2022/09/23/ukrainian-mp-china-not-our-friend
Guy
Which is why russia is holding sham referendums to annex the regions they control.
"sorry folks, the border changed, now you will defend the orc land from Ukraine"
Take careful note with this "legal" approach, aka lawfare.
Beijing will try a similar move by passing some sham "law" outlawing Taiwan's existence in its current form, and use it to justify what it would try to do anyways.
With people like this around, these are very dangerous times.
Guy
Looks like a confident bunch that the war is going really well.
these folks were proudly wearing the Z on your shirt until shit hits the fan.