what cycling magzines or online resources do you read to keep abreast of cycling topics?

Cycling News is unreadable due to the ads and many other outlets are corrupted by articles being paid adverts by one company or another.
Sigma Sports does some nice interviews on YouTube called Cafe Rides hosted by Matt Stephens. I recommend the Cecilie Uttrip-Ludwig and Pippa York ones.
Other than that, i find the "how was your ride today?" thread on here interesting.
GCN on FB keeps me up to date as well as VeloNews.
For a bit of a local Taiwan and meme touch on everything cycling, I like No.13 Cycling:
Hambini and Peak Torque for the engineering and the hairdresser.
Park Tool because they have the best teacher in the world.
Rides of Japan when I want to see stuff I don't have the money for (and for the video quality).
Trace Velo when I want to see stuff I would be terrified to ride.
Then bikeradar, road.cc, cyclingtips…
+1 on the Park Tool guy.
I've rebuilt several bikes using his vids.
Wish I could afford all the tools

I have some, very few, Park Tools. But Taiwan gives us Icetoolz, so…
Is this a Youtube channel?
Do you have a favourite video of theirs? I shall roll one now
That's a bit too much to ask to a person with a memory like mine
Maybe this one: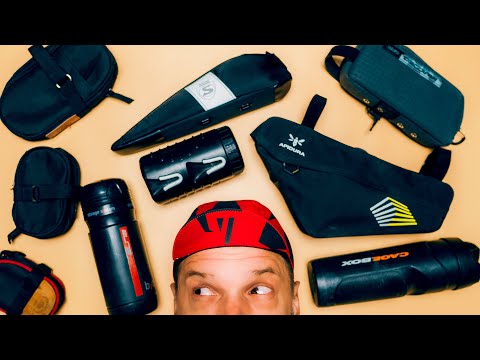 Mostly because I fully agree with the "anywhere but my pockets" statement.
In relation to that, I always wanted this bag since I saw this video. Also regreted my bike does not have top tube bolts. I got a new favorite baggie, waterproof tested! - YouTube
The mobile is far worse then the desktop one, and even worse, read 5 stories inside a month and up pops a request to subscribe (USD79 for a year) in order to see more.
It used to be the best site of them all until it was sold to Future in the UK and Commercial Greed got preference.