Since my bicycle was stolen during my short travel to Alishan (from Kaohsiung railway station), I went to Liuqiu Island on 27-Jan-2009 by public transportation.
From Kaohsiung to Donggang by bus (buses every hour or so). From Donggang to Liuqiu every second hour (I got 9 AM boat).
The symbol of the island = Vase Rock.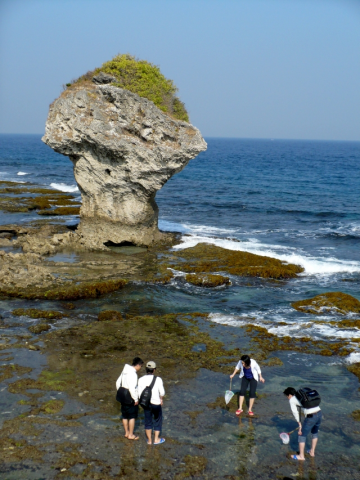 It's a coral island, but nobody was snorkeling because of dangerous underwater currents (so they say). Anyway I guess currents provide fresh water for fish hatcheries (=those round things out there in ocean).
The beauty you must seek above sea level, such as in the Beauty Cave, here's a crappy youtube clip: http://www.youtube.com/watch?v=IQM1J9LzreQ
For reference, maps.