I'd like to start a new topic (please merge it if there is another one like it somewhere, couldn't find any) about
Butterflies and Moths
I love hiking and I love everything that is crawling and fluttering about around hiking trails and country roads.
So in this thread I hope people could share their pictures of butterflies, moths, and caterpillars spotted in Taiwan. I am particularly interested in matching caterpillars with butterflies/moths. Always eager to find out what a caterpillar will turn out to be after transformation.
I'll start with this shot of what I believe is a moth caterpillar.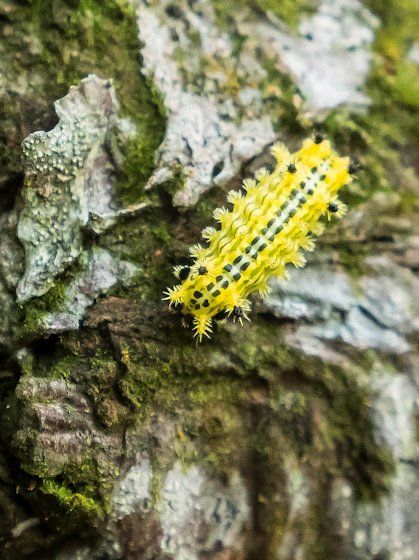 (Oh, and let's try to keep it one image per post, OK?)