Free and Anonymous [color=#FF0000]ABBOTT[/color] HIV rapid test - a special service for gay male
This service is provided by Gay Community Center Taipei http://zh-tw.facebook.com/pages/%E5%A4%A7%E5%8F%B0%E5%8C%97%E5%90%8C%E5%AD%B8%E6%9C%83/160160320764149?sk=wall&filter=12
Sponsored by LOFAA http://www.lofaa.org.tw/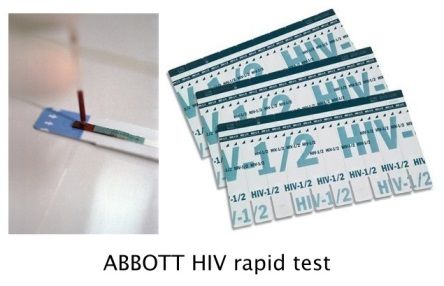 Abbott HIV rapid test takes only one drop of blood. More than 99.9% accuracy.
If you're not ready for an accurate test result within 20 minutes, maybe it's not the right time for you.
There's always regular blood tests available. You decide.
Time and Date: 1:30 pm - 9:00 pm every Tuesday and Thursday
TEL : 02-2250-5110 / To ensure your privacy, make a reservation in advance
Regular Business Hour: 1:30 pm - 9:30 pm, Tuesday through Saturday
Location: 5th floor, 250, Sec. 2, Ming Sheng Road, Banqiao
(Family Mart at ground floor)
新北市板橋區民生路二段250號五樓 (w/elevator), 全家超商五樓
Travel Guide: Exit 4/Juquang Road (w/escalator) , Xinpu station, Banqiao Line, Taipei MRT