makes sense. They don't have hukou!
You've probably googled 'bubble urine' a lot or something.
Yes, yes, I forgot about that. Well, when you get my age issues like my bubble urine is the least of my troubles…
Just stop drinking bubble tea
It seems they made a clarifying update to the headline here:
A guy hits 300km/h on his Ducati on the highway…films and posts it online. Also used a fake license plate.
Video: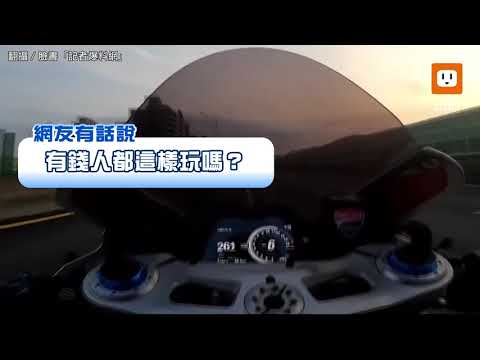 300kph?! That's crazy, man!

I just take a couple of trucks driving on the leftmost lanes (which isn't uncommon) for it to be his last ride.
You would be surprised how bendy the motorways become at them speeds.
He should be tried for attempted murder.
Who did he attempt to murder?
Given that only calibrated speed measurement equipment can be used to convict cases of speeding I'd be surprised (horrified!) if he gets convicted on the strength of his own video alone. Note also that the Ducati speedo only registers up to 300 and blanks itself after that to discourage speeding (

) so he was apparently doing well in excess of 300kph
At that speed, anyone else.
Ohh, Minority Report has started early.
Agreed. At that speed, with such lack of ability/responsibility, it is worse than drunk driving. Guy is intoxicated in his own ego.
Someone who really knows his machine, who can really drive, understands the open highway with other vehicles on the road, is not the place to play Fast and Furious (or rather, Torque).
The clowns on English-speaking Facebook groups appear to think this is fine and claim that most people have done similar things but he needs to be in jail for a very, very, very long time.
Someone else here said that Ducati isn't for inexperienced riders, but guys with money to buy those often have little sense…
Some said that the government wouldn't establish a legal race tracks for these kinds of stunt. And so they'll do it illegally.
At that temperature, with no water in sight, that frog will be needing a spot in that cemetery soon.
Guy
Oh and it is wearing a mask outdoors, poor thingy.