The new Poirot films are awful. The old ones are good though.
Poirot is a case of a good script ruined. Glass onion is a case of a bad script hammed up.
I liked Knives Out.
I did much prefer Knives Out but Glass Onion was still enjoyable imo
No plot, if you ask me. Some funny lines thrown in, but generally a massive mess.
Red Notice is a decent romp of a similar ilk.
A by-the-number biopic about Emmett Till's lynching. Holy fuck white people were vicious in those days. The fact that the murderers were acquitted and died in peace and that that CUNT Carolyn Bryant is still fucking ALIVE now is intolerable. Do Americans learn about this in school? It's appalling.
A bit too wacky but it's entertaining.
Yes, we do. At least where I lived in the Northeast. In the Deep South….

Yes, it's an awful event. I agree with your use of the C-word.
I remember liking it but can't remember much else, should do a rewatch
Bon Cop Bad Cop
A Canadian, bilingual, hockey-themed, buddy-cop comedy. Rick Mercer plays "Don Cherry". Some definite guffaws. Some of the jokes and dialogue probably work better if you understand the Canadian culture stuff. I have had this on my Netflix watchlist for months and glad I finally got around to watching it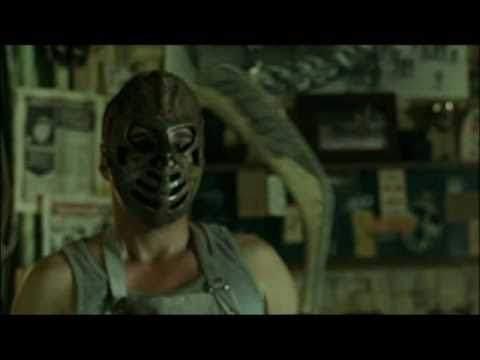 The Menu (2022) 9/10 I was really, really pleasantly surprised by this. I had avoided it for a while because hearing it was a "fine dining horror film", I had assumed the chef would be a Hannibal-esque figure who cooked his guests and served them back up to them, and honestly I had no stomach for that (pun intended?). But it's thankfully not that and actually much more creative in its depiction of the horror not coming from the food itself but from the conditions in which said food is made. Really recommend it, even if the exclusive party thing reminded me a bit of 'Glass Onion' (which, to be fair, actually came out later).
Maborosi (1995) 9/10 A small budget drama from mid 90s Japan, I wouldn't be surprised if no one else has heard of it. I had wanted to watch it because it was the debut film of the guy who directed 'Shoplifters' (2018), a kind of Japanese 'Parasite.' Anyway, I couldn't find it on any streaming services, and could only find a free low-res copy someone uploaded to YouTube which was not ideal, but still good enough. A realistic portrayal of a young widow recovering from the grief and confusion caused by her husband's suicide, what makes it great is not so much the story but its haunting cinematography with each scene conveying some subtle meaning especially as it pertains to the character's loss or her emerging from it.
I did not think menu was great only a couple parts.
9/10 for Maborisi means I'm going to try to find it and watch it.
I generally don't like war movies but I was blindsided by how good this was. The last 10-20 minutes or so are a bit overkill but before that it's absolutely masterful. The battle sequences are horrifying and the quiet moments are incredibly haunting. Kat is particularly devastating and such a zaddy.
A European production (mostly Danish) inspired by the real-life spider killer who brutally murdered 16 prostitues in Mashhad, Iran. It's the type of film that shows cruelty and violence through mundanity of every day life effectively and intelligently. The killing scenes and especially the ending are beyond horrific.
On a separate note, I find it ironic and tragic that the murderer that killed prostitutes in a deeply religious and misogynistic society was tried and executed in Iran, but the murderes of Emmett Till lived freely in a supposed equal society until their death, one of them is even still ALIVE today.
I FUCKING HATE THIS PIECE OF SHIT KILL IT WITH FIRE HOLY FUCK













Exhausting, overlong flashy biopic. Did not enjoy this at all. Tom Hanks is in particular intolerabe in it. Yuck.
Emma Thompson plays a retired teacher who hires a young escort with the most beautiful hazel eyes to make her come - something she has never experienced before. It's such fun and so freeing and refreshing. I stan Emma Thompson the sex positive feminist icon.
To each their own. I understand why some might not like it. I loved it though.
Primal Fear
From 1996.
Supposed to be groundbreaking or something in it's time but kind of mediocre looking back. Interesting to reflect what was popular in 1990s.
Edward Norton, did some fairly good multiple personality acting, is still around even in the latest Knives Out Glass Onion, another mediocre.
It's because the twist was pretty original back then but has been copied to death in countless lesser films since.
Turkish Delight
Most successful movie in history of Dutch cinema.
Voted best Dutch film of century in 1999 by Netherlands film festival.
I'm not sure why it was considered good but that was another time. A bizarro broken love story.
Rutger Hauer who went on to become a successful Hollywood actor.
From 1973
Saw Pinocchio and Glass Onions. First was really good, the second was more of a romp. Fun but not a lot of substance, which is fine with me I'm not going in expecting Citizen Kane.
I also watched Good Will Hunting for the first time last night. What a film. Williams, Driver, Afleck, Damon, written by the dudes, directed by Gus Van Sant, and with an Elliott Smith score? Hell of a movie.
!?