Interesting data compilation.
Update - sort of - on indoor dining in Greater Taipei. Maybe there will be an announcement on Monday; the expectation seems to be that it'll be allowed on Tuesday.
Dunno how others feel, but I'm vaguely planning to enjoy a couple of restaurant lunches this week. I suspect for the next few months it'll be a case of grabbing your chance when you can, between closures. I have basically zero fears of eating in a restaurant during a quiet weekday lunch; I'd avoid busy dinner crowds, but that's not much of a change from pre-COVID times anyway.
It's kind of moronic to let businesses invest in separations if you don't know if or when dining will be allowed and the short notice. Companies that provide separations are overstretched. Makes prices go up too, and government subsidy non-existent.
It's absolutely disgraceful treating resto owners like this; apart from the uncertainty of not knowing what the hell is going on, it will take them years to recoup their losses on this lockdown. I'll be eating out as often as humanly possible.
I'd say it's 50-50 whether they'll get shut down again on the 9th. And I hope they all turn out on the streets with torches and pitchforks if that happens. Or, at least, they'll all get together and bar Ko from ever eating at another restaurant for the rest of his life. Remember Keir Starmer getting thrown out of the pub by a graph-wielding landlord?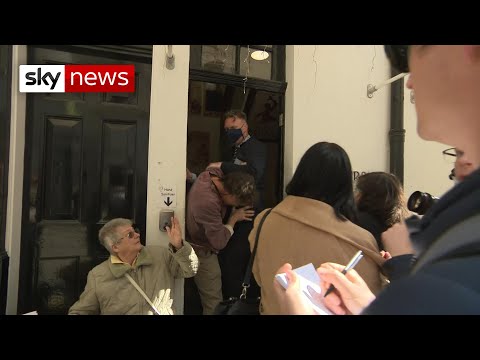 Compared to other countries ?
It ain't even in the ha'penny place.
The pandemic brought out a lot of bad stuff everywhere, personally I'm very pissed off at the treatment of foreigners during the pandemic.
But I'm sure there are many people pissed off at many different things !
The point is that Taiwan had access to reams and reams of research by the time COVID (supposedly) ran wild over here. And they appear to have read and digested precisely none of it.
Could have been worse, I suppose. At least we didn't have "face shield" mandates.
We do for teaching in cram schools apparently. I haven't seen it reported anywhere. My manager said the government said we need googles/ face shields.
So weird…it seems like cram school teachers have to wear protective gear than the hospital staff giving people injections.
It's probably to stop you reflexively facepalming. It's like the cone of shame for teachers.
AFAIK the government has never said any such thing. Your manager is an idiot (but you probably knew that anyway).
I'm not going to debate this. The Science is settled.
They aren't making you wear cones around your neck to keep you from messing with your mask. Yet.
Still can turn bad if they can't get a grip on Chiayi and it's tentacles.
What did you say? I can't hear hear you from behind your face screen!
There was apparently one more Chiayi case today, but that case was reportedly already in isolation.
Guy
They're saying the delta variant spreads well as chicken pox, regardless of vaccination.
But vaccination eliminates, or at least almost eliminates the chance of long covid or death.
Watched one of our assistants teach a class to a room full of kids via zoom last week. They were only masked and the kids weren't social distanced. I'm definitely wearing all of the PPE I can get my hands on even if it means the quality of my instruction goes way down because of it. Plus I think it will be a nice FU to the government when complaints about how restricted our classrooms are start rolling in. Money be dammed. I'd rather be as safe as possible and I'm not letting managers talk me into anything that I'm uncomfortable with.
I'm only really worried because I've been reading stuff like this:
I think Delta coming in is just a matter of time.
We're buying as much time as possible before that happens.
It's still quite astonishing that the Peru grandmother Delta breach in Pingtung was somehow contained.
Guy
If we weren't already on level 3 high alert it wouldn't have been. In a way the earlier Alpha outbreak saved us from a worse fate.
Never mind jump starting vaccinations.
Silver linings and all that stuff.
Guy