does look good. and a nice match to the gun-metal grey of the groupset, and the tan wall tyres…
And frame and hubs match too!

He hasn't bleached them yet.
3, 4, and a 5!
no need to worry about getting your seat straight with one of those fancy aero seat posts, eh?
safe travels!
looks good!
Tha's purdy. That blue looks great.
Wow looks really good - a huge improvement over the old colors and with the Ultegra it's basically a new bike
Yeah, wayyyyy better than it was.
One little remark, that stem is supposed to be fitted upside down from what you did, lowering the bar an other 2" or so.
Of course it depends personal preference, and age limitations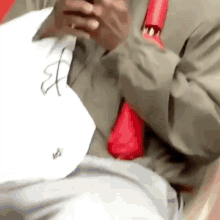 Haha my problems with getting seat good for me is impossible, now changed reach with longer Handelbar stem, more adjustments

Aha now you tell me
tho I do like the extra height, strange how one small piece can make such a difference.
I'll try other way up in time.
Summary:
Test ride perfect no problems. Rides much nicer for changes much needed.
Upgrade other than paint.
Used items purchase from Formosan users.
Fabulous set of Ultegra hubs, mounting giant rims on aero spokes. @mad_masala
Much needed handlebar stem @ericinformosa
Much appreciated from both of you


From new.
11 speed Shimano Di2 retail kit including bar ending controller and new brake cables with sleeves. I shall write separate article on fitting DIY .
2 new Continental 5000
New Shimano Ultegra chain.
Handelbar tape - first time I've fitted, umm do better next time.
Happy with end result.
Practice makes perfect. getting the tension right from the start, and keeping it constant, is key. unwrap, do it again, etc. I find it longer lasting if you wrap from the ends in, because of the direction of the overlay and how your hands push on tape when braking.
those Continental tires feel great, don't they? i switched to Contis about 10 years ago and never went back to Vittoria (apart from some cheapish tubular Rallyes on one of mine i don't ride much)
edit: i'm going for a ride on it right now, now that I think about it.
Edit 2. I took pity on another neglected steed and will post in the rides thread when I get back. Or you can look at my Instagram
That bike looks beautiful!
Question: why not bigger tyres? not that I have anything against 23c's, just wondering.
Oh, I see. I guess the walls make them look smaller size.
Major problem with Di2! Battery fell out of the seatpost, clips only come for circular post I didn't secure in well enough.
Wiggling about in the frame damages the connecting wire, I repaired I think ran through shimano e software said all good.
However now can't get chain to ride smoothly in any gear, sometimes will down into bottom cassette gear sometimes not! Top cassette gear no smooth or adjust to far onto hub. On front large ring, all works little better on smaller lower ring but no tension from derailleur and chain hangs loose.
Starting to get a bit fed up with reset adjust and getting nowhere.
My big plan has gone up in smoke, definitely fault now with rear derailleur. I have warranty how do I prove when I bought in U.K. my seatpost error has caused the problem.